Alarm After Over 14,000 Meru Teenage Girls Got Impregnated in 2020
Unwanted pregnancies among teens have seen many end their studies to nurse their young ones. Most of the time, the minors have been pushed into engaging in sexual activities due to poverty back at home.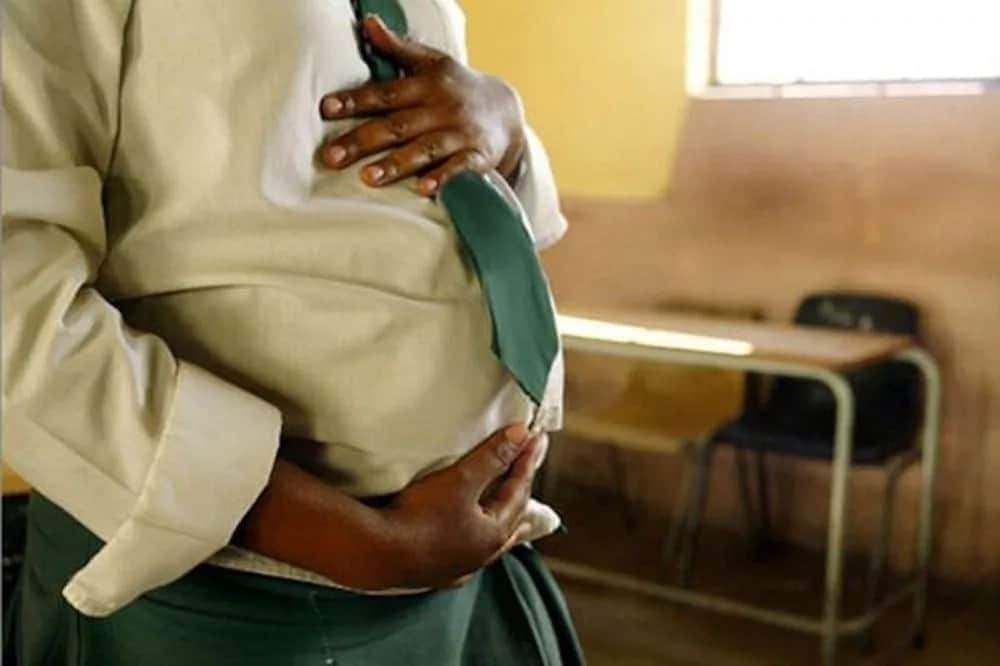 The pregnancy cases were ranging from age 10 to 19. [Photo/ Courtesy]
Health records indicate that Meru county registered 14,573 teenage pregnancy cases in 2020. Out of the total cases, 1,328 were of ages 10 to 14, while the rest were aged between 14 and 19 years.
Igembe Central, Igembe North, and Igembe South topped the list with numerous cases 2,828, 2,255, and 2,513 accordingly.
Igembe South Children Officer John Mwangi pointed an accusing finger at poor parenting and peer pressure as the major causes of the increased teen pregnancies.
"We have had many cases where girls go out for days and parents do not care to establish their whereabouts...," stated Mwangi who added that the girls are later found to be living with men as husband and wife.
Some other girls revealed how lack of basic feminine necessities such as sanitary pads led them to sexual predators who lured them with such items and money also.
Bodaboda operators and miraa sellers were on the receiving end for allegedly luring young girls into sex in exchange for cash.
Mr. Mwangi stated that they will be launching awareness in efforts to train girls on the consequences likely to befall them over their wreckless involvement in sexual intercourse.
A recent crackdown by local administrators nabbed two Standard Seven pupils living with men as husband and wife. Ntunene area Chief Mburugu Matumbi lamented how parents could watch their children spoil without even caring.
The local administrator stated that the government will be taking action against any parent who does not play their parental role over their children.