COTU Sec-Gen Francis Atwoli Warns Safaricom Boss against axing Employees
Over 6000 Safaricom employees who were directed to reapply for their jobs can now breathe a sigh of relief after COTU Secretary General Francis Atwoli intervened on their behalf.
According to a public statement released on Monday 26th April, Atwoli cautioned Safaricom CEO Peter Ndegwa against axing employees.
COTU Sec-Gen threatened to appeal to the Board of Directors Safaricom PLC to have CEO Peter Ndegwa relieved of duty if he goes ahead to cut the companies labor force.
"It has come to our attention that Safaricom PLC is on a mission to restructure its mode of management whilst at the same time doing away with some of its employees."
"Even though, as COTU (K), we don't have control over the management style employers adopt from time to time, we are highly concerned about the prospects of job security with the implementation of certain management styles," Atwoli said in part of his statement.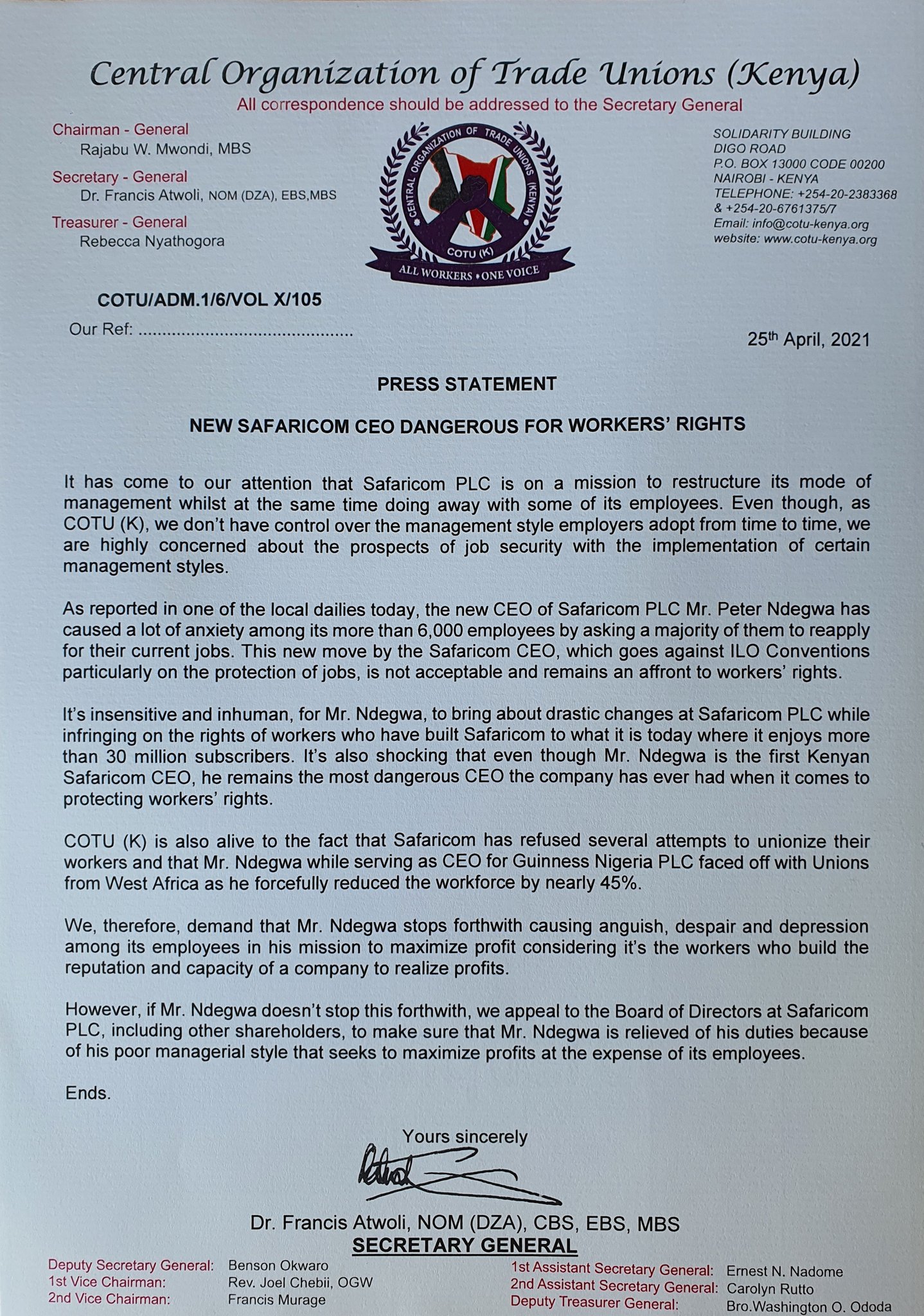 Atwoli termed the move by Safaricom to reduce the number of staff as inhuman and a contravention of the international labor laws.
"As reported in one of the local dailies today, the new CEO of Safaricom PLC Mr. Peter Ndegwa has caused a lot of anxiety among its more than 6,000 employees by asking a majority of them to reapply for their current jobs," Atwoli stated.