Drama As Cops Sneak Sonko Out Of Hospital to Court
The officers arrived at the hospital seeking to carry Sonko and have him arraigned before the court as earlier on scheduled.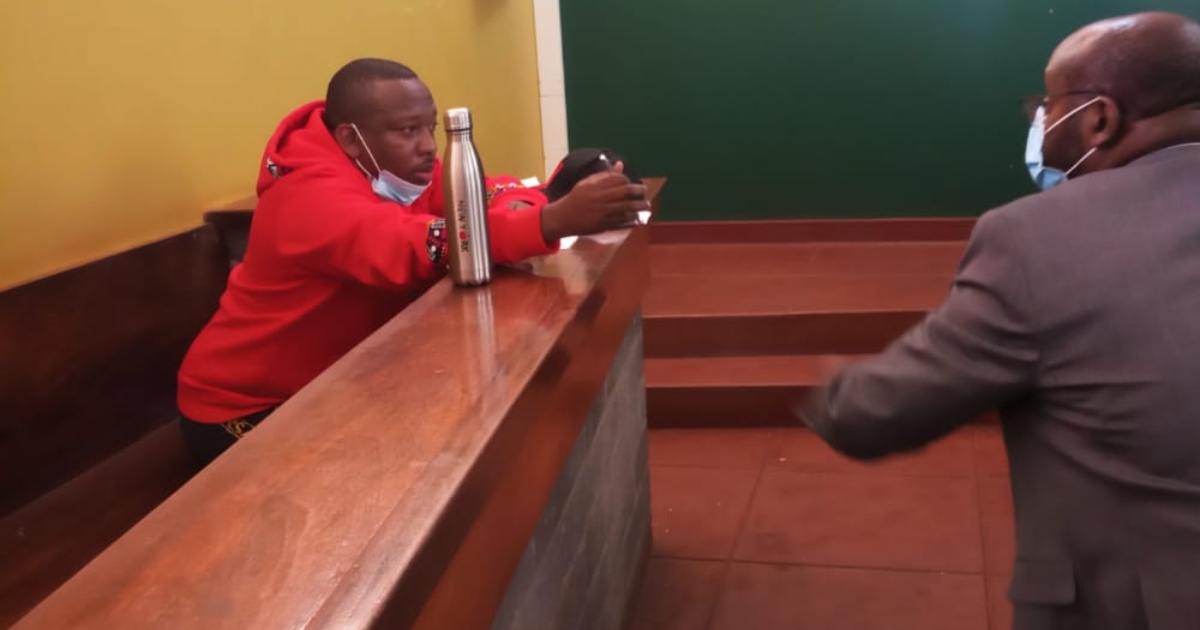 Sonko at a past court appearance in Kiambu law courts. [Source/ Tuko]
Law enforcers arrived at the Nairobi Hospital to pick the embattled ex-Governor Mike Sonko over his scheduled court appearance.
Sonko had been taken to the facility some hours ago, over stomach complications and high blood pressure he developed at the Gigiri police cells.
The officers a wind of Sonko's admission at the facility, shortly before the court session kicked off, where they then decided to go for the accused.
It is then when they arrived at the Nairobi Hospital before picking Sonko and leaving. It could not be immediately established whether Sonko had been cleared by the hospital management.
To avoid unnecessary drama, the hospital management decided to allow the officers to live with the accused, where he appeared before the court accompanied by a medic.
Kiambu law court is today expected to rule an application by Sonko to secure his freedom through a bond. At the same time, Kahawa law court will be determining an application by the prosecution team that sought to have Sonko detained for a month.
According to the prosecution team, sufficient time was required to probe Sonko over terror-related charges, and his release could deal a blow since he may interfere with witnesses owing to his public influence.