Education CS Magoha Dashes into the Village Searching For a Missing KCSE Candidate
Over 750,000 learners are expected to sit their 2020 KCSE exams, which will be conducted between today March 26, and April 21.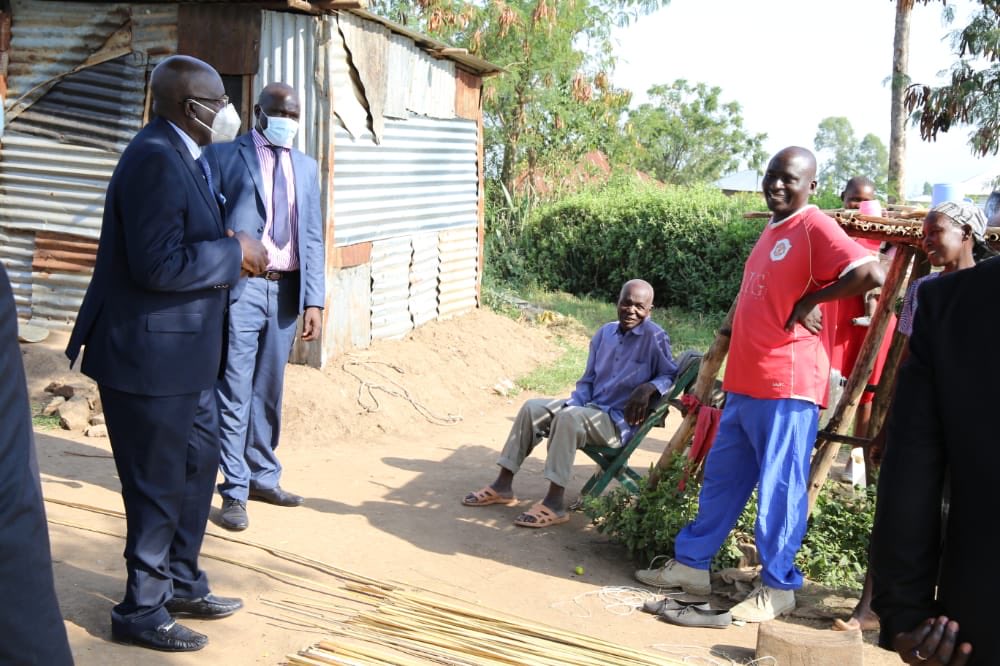 CS Magoha when he visited the Migori learner's family on March 26. [Photo/ Courtesy]
Ministry of Education Cabinet Secretary (CS) Prof. Magoha Friday walked out of an exam room in Migori County to go and look for a Kenya Certificate of Secondary Examination (KCSE) candidate who was reportedly missing.
Prof. Magoha was supervising the exams that started today at St. Paul's Ageng'a Mixed Secondary school when he noticed the female candidate's absence.
Magoha immediately stormed out of the exam room and set for Nyatike village in search of the student. The CS found the student at her home, where after holding a conversation with her relatives he realized that the girl had gone missing three weeks prior to the exam.
Magoha had earlier stated that any student able to do the exam will be facilitated fully, even the girl students who fell pregnant during the lengthy stay at home over Covid-19 pandemic.
"Any child who has the capacity to sit for the exams, the government will ensure that the examination is taken to the child," vowed CS Magoha recently.
KCSE started today March 26, a day after KCPE learners finished their exams on March 24. The Education Ministry has since warned against any exam irregularities adding that stern actions awaited anyone who attempts such.
CS Magoha stated that two security officers will be deployed in every exam centre, with the centres having over 300 candidates assigned four officers.
He further urged all invigilators to observe punctuality, warning that any invigilator who fails to report in time will be replaced with an immediate effect.