George Floyd: Security Tightened Around the Court as the Jury Considers Chauvin Verdict
The jury in the trial case of ex-Minneapolis Derek Chauvin the policeman facing murder charges US citizen George Floyd last year has retired to consider its verdict.
The prosecution told the court that Mr. Chauvin had killed Mr. George Floyd but the defense said their client (Mr. Chauvin) had correctly followed the police training skills.
Currently, the court is under high protection by high barriers, barbed wires, and armed soldiers from the National security guard.
The states across the US are bracing for protests regardless of the jury's verdict.
The prosecution and the defense made their closing statements on Monday, April 19th, 2021 in a trial that lasted for three weeks.
Prosecutor Steve Schleicher urged the court to "use your common sense. Believe your eyes. What you saw, you saw," referring to the video showing Mr. Chauvin kneeling on Mr. George Floyd for more than nine minutes last 25 May.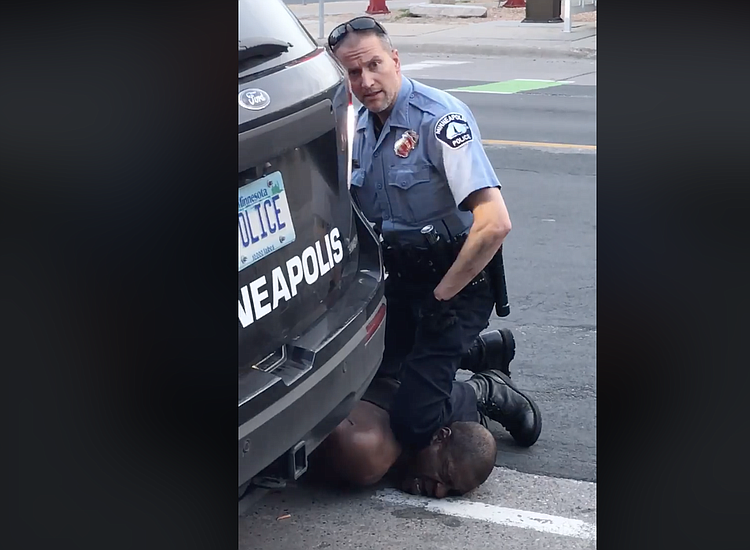 "This wasn't policing; this was murder," he added.
According to Mr. Chauvin's lawyer Eric Nelson, he argued that his client did what any "reasonable police officer" would have done after finding himself in a "dynamic" and "fluid" situation involving a large man scuffling with three officers.
He said Mr. Chauvin's body camera and badge were knocked off his chest owing to "the intensity of the struggle".
Now the jury will be sequestered to deliberate the testimonies from 45 witnesses including the doctors, bystanders, use of force experts as well as police officers.
The streets around the court were silent on Monday morning as the people were waiting to hear the verdict although they have threatened to hit the roads to protest in case of any verdict.