Govt Expands COVID-19 Vaccine Priority List
Chairman of the COVID-19 Deployment Taskforce Dr. Willis Akhwale in a statement on Thursday, March 25 revealed that persons aged above 58 run a high risk of severe infection
Health Acting Director-General Patrick Amoth receiving the COVID-19 vaccine on March 5, 2021. /FILE
The Ministry of Health has announced the inclusion of persons aged 58 years and above in the priority list of groups to be vaccinated against COVID-19.
Chairman of the COVID-19 Deployment Taskforce Dr. Willis Akhwale in a statement on Thursday, March 25 revealed that persons aged above 58 run a high risk of severe infection and make up for 60% of the COVID-19 related deaths the country that has turned social media into one long obituary in recent weeks.
"The country is now experiencing the 3rd wave of the COVID-19 pandemic with the increasing number of cases, hospitalizations, and deaths. In view of this surge of the pandemic, and in order to protect and save lives, the Ministry of Health has decided to immediately prioritize vaccinations of persons aged 58 years and above.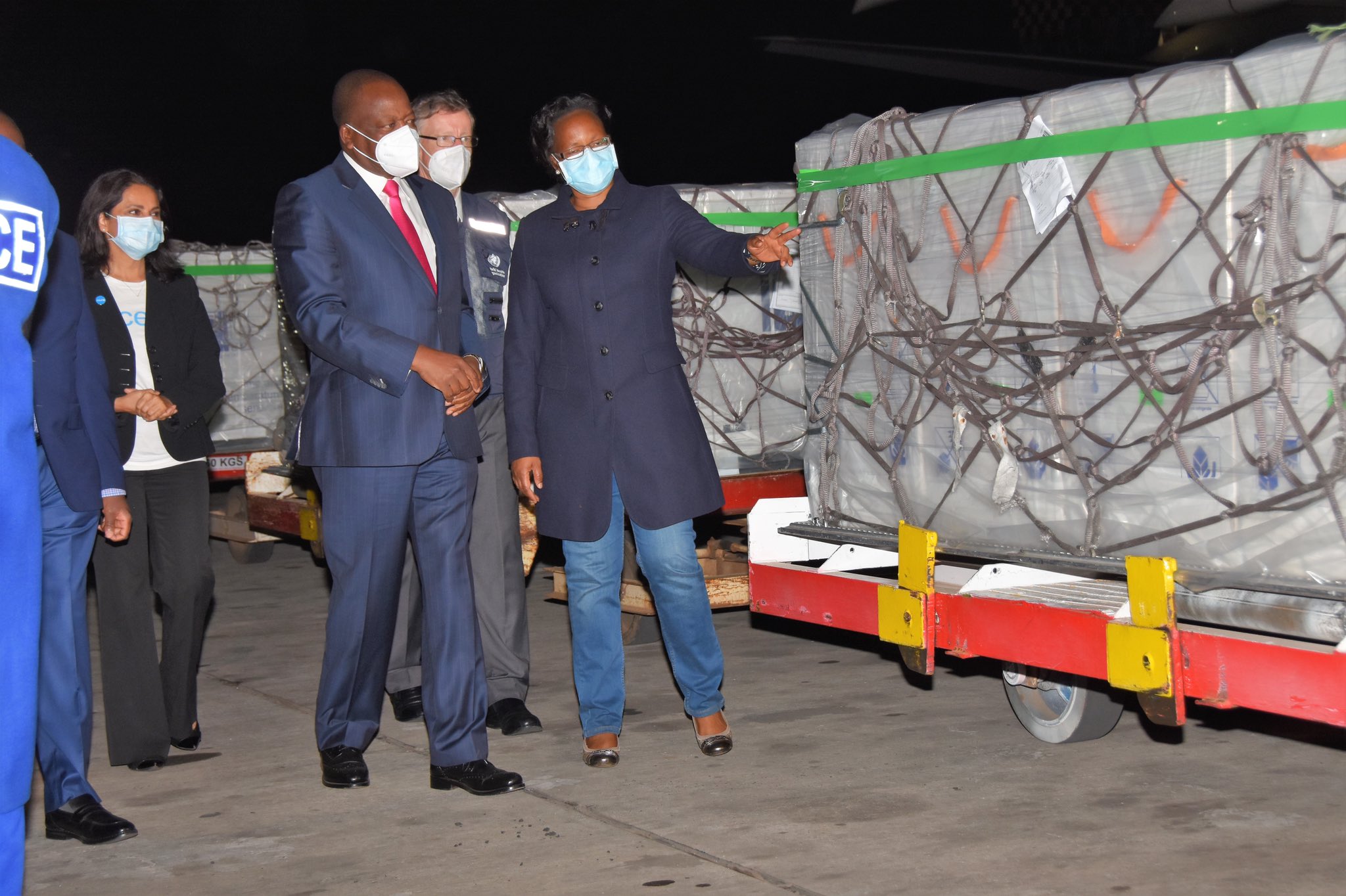 "According to our data, these are at most risk of severe disease and account for 60% of our recorded deaths. This group of persons will now be a priority target group under the ongoing Phase 1 vaccination exercise. This prioritization is also aligned to the WHO and National Taskforce on Vaccine Deployment recommendations." read the statement in part.
Meanwhile, the Ministry of Health has called upon all political, religious, and community leaders to take the vaccine so as to boost confidence in the overall vaccination process among vaccination target groups.
The First Phase of vaccination was launched on March 8, 2021, targeting 1.25 million frontline workers at high risk of infection among them health workers, security personnel, teachers, workers in institutions of learning, and the Clergy.
The National Assembly committee had asked President Uhuru Kenyatta to take the vaccine so as to offer a glimmer of confidence to Kenyans before they take it themselves.
According to the MPs, all the decision-makers in the country should take the vaccine in full view of the media so that Kenyans can see it.
"Kenyans are a worried lot because of the news making circles about this drug, and the only way we can assure them is by the President and his deputy to take the jab in public," said MP Dr. James Nyikal.