How Sportpesa Bosses Raked Sh8 Billion From Desperate Betting Kenyans
Sportpesa reportedly continued harvesting its fortunes from desperate youths who never ceased betting hoping to win millions and enrich themselves.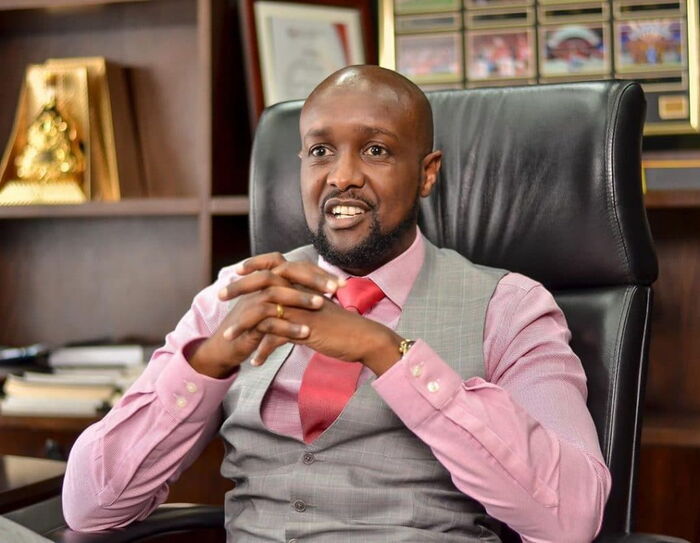 Sportpesa CEO Mr. Ronald Karauri. [Source/ Kenyans]
Discreet sources have now revealed how towards its collapsing, Sportpesa betting company harvested handsomely from Kenyans with betting starvation.
According to the annual financial reports, Sportpesa was started with a humble capital of Sh60 million loan, which saw it generate Sh1.27 billion revenue at its first year of operation.
The company continued generating huge revenues to a tune of Sh150 billion in 2018 when it closed down due to taxation disputes.
Were it not for its license being withdrawn in 2018, the betting firm would have fetched over S172 billion in 2019, safe for the Kenyan government that withdrew Sportpesa's operation license.
In a quick glimpse, Sportpesa reportedly made about Sh285,000 from betting Kenyans at its peak before its unforeseen closure.
At the same time, Sportpesa's top management took home Sh7.79 billion as salaries and dividends. By then, suicide cases over betting frustrations were increasing on a daily basis.
On the shareholding side, shareholders took billions of cash home, with the highest pocketing Sh1.64 billion. The directors carried home about Sh213.5 million as salaries and allowances among others in 2017.
It had been speculated that Sportpesa's payroll would grow to Sh1.2 billion in 2019, with the betting firm maintaining that its sudden closure led to job losses for about 400 employees.
While all this was ongoing, over 0.5 million Kenyan youths below 25 years had also been blacklisted by the Credit Reference Bureau [CRB] over unpaid loans they secured to bet.
Religious leaders were also pleading with President Kenyatta to tame the betting business that had become a menace.