"Jury Did the Right Thing," The Obamas Celebrates the Verdict on George Floyd's Case
Former US President Barack Obama and his wife Michelle have celebrated the news of former Minneapolis officer Derek Chauvin being found guilty on all the accounts in the killing of George Floyd.
In a joint statement released few minutes after the verdict, the Obamas said that the "jury in Minneapolis did the right thing".
According to the Obamas, true justice was more than just one guilty verdict in a single trial and people had to come to terms with the fact that black people are treated differently, which is true justice.
"It requires us to recognize that millions of our friends, family, and fellow citizens leave with fear that their encounter with law enforcement might be their last," the statement said.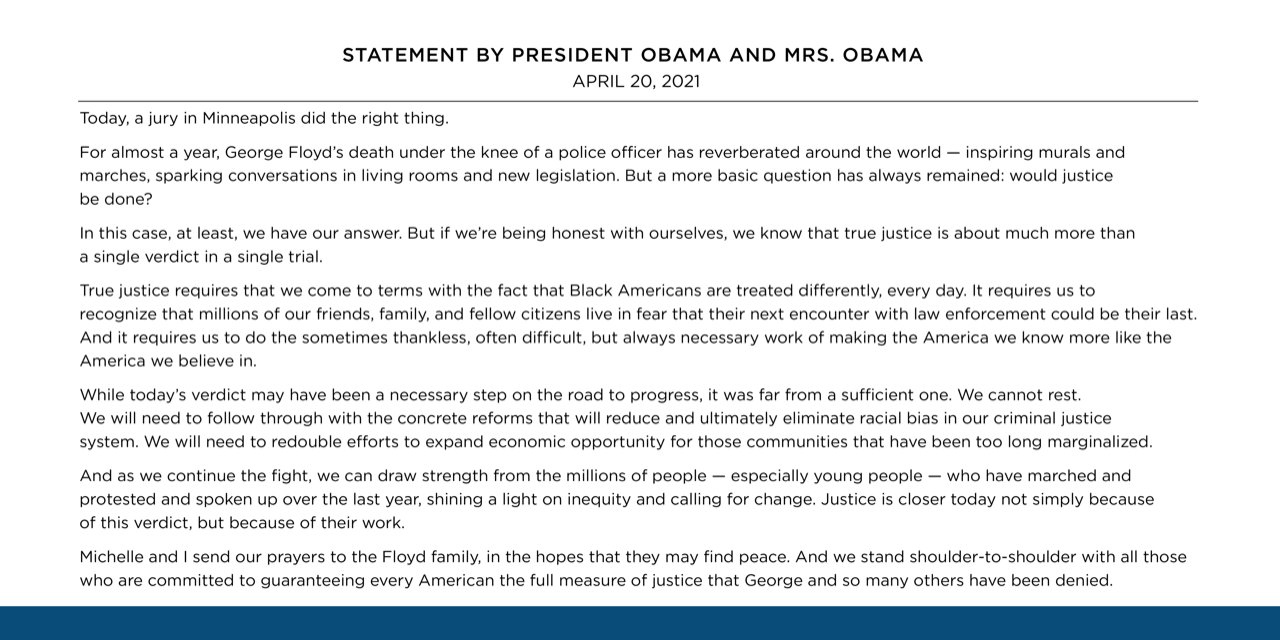 The former President said the verdict was a step forward but there was a need to follow through with the reforms that will eventually eliminate racial bias in the criminal justice system.
Mr. Chauvin the former Minneapolis police officer was found guilty on all the accounts he was charged with.