KEMSA Tender Winner Admits She Never Tried Medical Supplies Before
Many queries have been raised over how the tenders were dished out illegally, and to some who never deserved while genuine tender applicants were left in cold.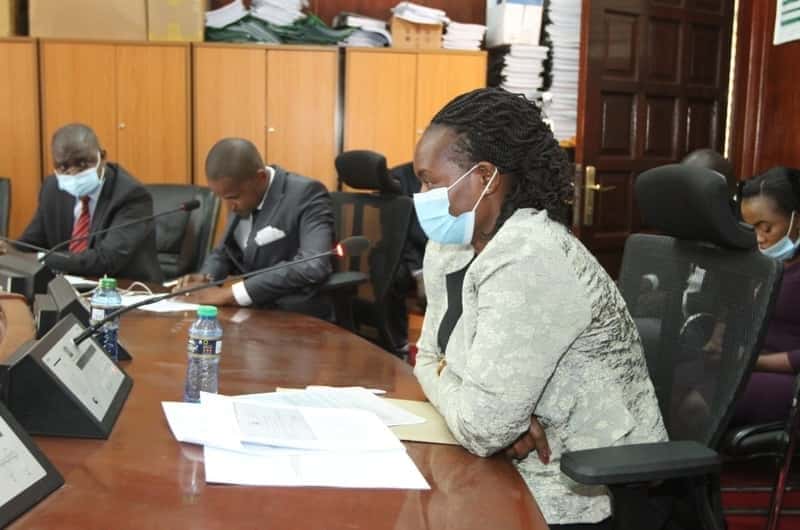 Ms. Cherono when she appeared before the committee. [Photo/ The Standard]
The Public Investment Committee (PIC) was on Tuesday (today) taken aback by one of the Kenya Medical Supplies Agency (KEMSA) scandal tender winners.
Appearing before the panel, Ms. Cherono Eunice of Leon's interior decor and design revealed that she had never made any medical supplies before she landed the Kemsa tender.
"I had never done any medical suppliers before. I take advantage of any business loophole," she confessed before the committee panel.
Ms. Cherono reportedly walked away with Sh42 million for the purported supply of PPEs and masks to the medical agency. The firm's director was hard-pressed between the walls to tell the panel how she got the supply tender commitment letter a week before she wrote an intent letter.
According to close sources, Kemsa wrote to Ms. Cherono on April 30, 2020, regarding the supply, yet her letter of intent is dated May 6, 2020.
Kemsa has of late been on the spot over illegal procurements surrounding the Covid-19 supplies which drained billions of taxpayers' money at a time when Kenya's economy was on its knees owing to the pandemic's effects.
The scandal has since witnessed suspension for many Kemsa officials among them the agency's CEO Jonah Manjari.