KOT Warns Comedian Crazy Kennar For Taking Jokes Abroad
Kenyans on Twitter on Monday 28th and the better part of Tuesday 29th warned celebrated Kenyan Comedian  Kennedy Odhiambo alias Crazy Kennar for taking his jokes abroad.
Kennar who is currently in Qatar allegedly on holiday due to the ongoing Qatar Worldcup games posted a video on his Twitter microblogging site that has so far ignited mixed reactions amongst social media fans.
The funny man posted a video while downed in full womanly attire but in an Arab Sheikh hat, and could be seen showing his dancing theatrics with the caption," MAMA HARBIRBIR".
Comedian Kennedy Odhiambo AKA Crazy Kennar. PHOTO FILE
Concerned Kenyans warned him of taking his jokes too far adding that cross-dressing is not allowed in Arab countries and that could land him in serious trouble.
MAMA HARBIRBIR???????????????????? pic.twitter.com/alOYiFIIbI

— Crazy Kennar (@crazy_kennar) November 28, 2022
"They Will arrest you for cross-dressing, it's an offence in Qatar" - Mzalendo commented.
"chunga usikatwe kichwa for mistaken ID..they dont do cross-dressing in some places". CocoVekkie added.
"Chunga sana, them Arabs don't get such jokes".Dennis Commented"
"Chunga before wajue we ni comedian utakua haram"Njiri also noted.
However, other fans also recognized his great content and lauded him for that, and urge him to continue lighting up smiles of their faces.
"Win bro,wiiin!" Lawyer Donoho noted.
"You killed it".Nduyo Collins added.
What You Need to Know About LGBTQ the Arab Countries
Lesbian, gay, bisexual, and transgender (LGBT) people generally have limited or highly restrictive rights in most parts of the Middle East, and are open to hostility in others.
Apparently, Sex between men and fellow men is illegal in 9 of the 18 countries. It is punishable by death in five of these 18 countries therefore the rights and freedoms of LGBT citizens are strongly influenced by the prevailing cultural traditions and religious mores of people living in the region – particularly Islam.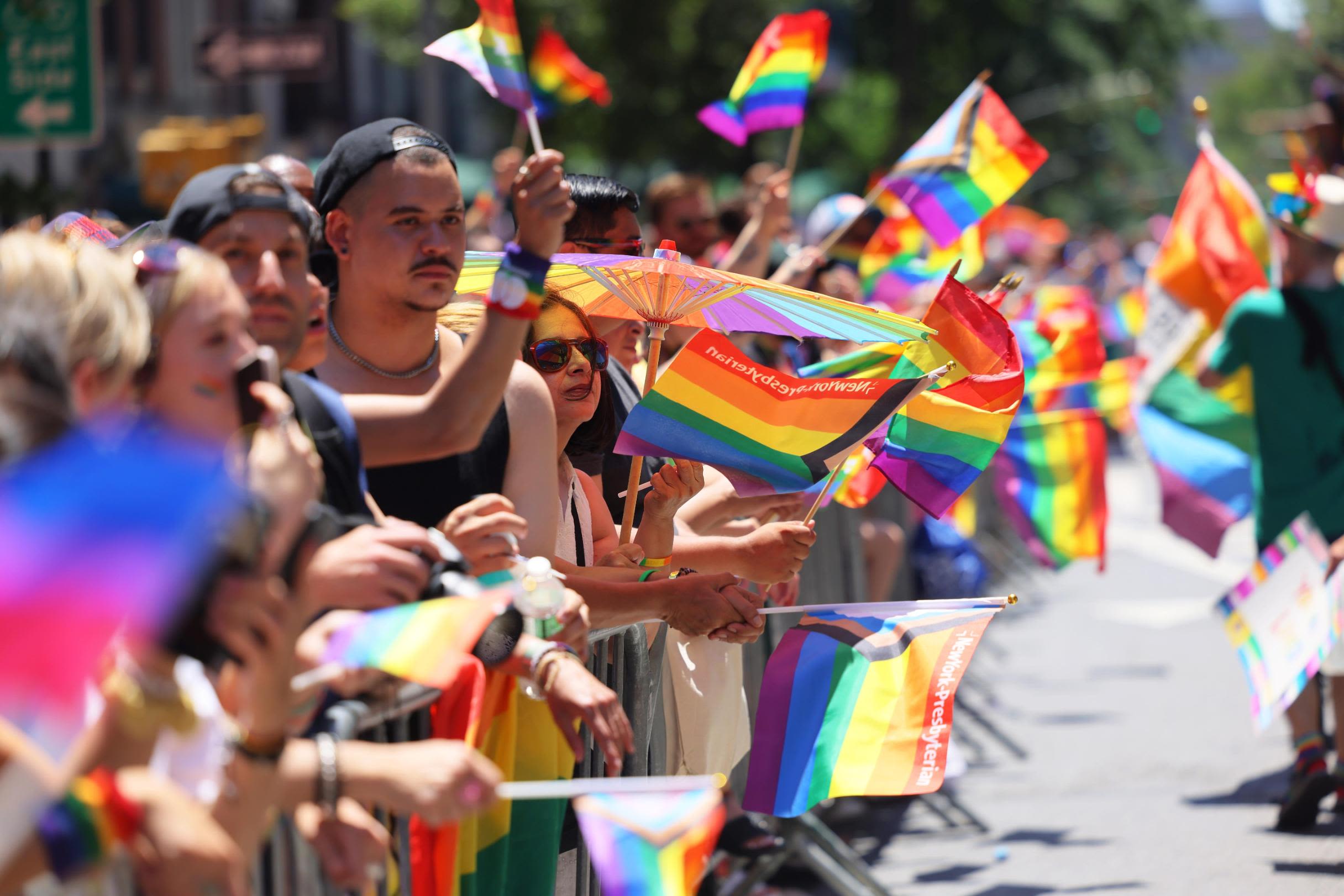 A photo of people waving Pride flags as they watch the New York City Pride Parade on June 26, 2022.
Male same-sex activity is illegal and punishable by death In Iran, Saudi Arabia, Qatar, and United Arab Emirates. However, in Yemen and Gaza Strip the punishment could range from death to jail Depending on the crime committed.
Ironically in Bahrain, Cyprus, Northern Cyprus, Israel, Jordan, Lebanon, and Turkey, all same-sex activities are legal.
Strong international criticism has been leveled at several Middle Eastern nations for their persecution of homosexual and transgender people, including the death penalty, life in prison, fines, torture, beatings, vigilante attacks, vigilante executions, honor killings, forced psychiatric treatments, forced anal examinations, forced hormone injections, chemical castration, floggings, and deportation.
It is possible to find evidence of homosexuality in the Middle East at least as far back as Mesopotamia and Ancient Egypt. Sex offenses were punished the same in ancient Assyria whether they were committed by homosexuals or heterosexuals.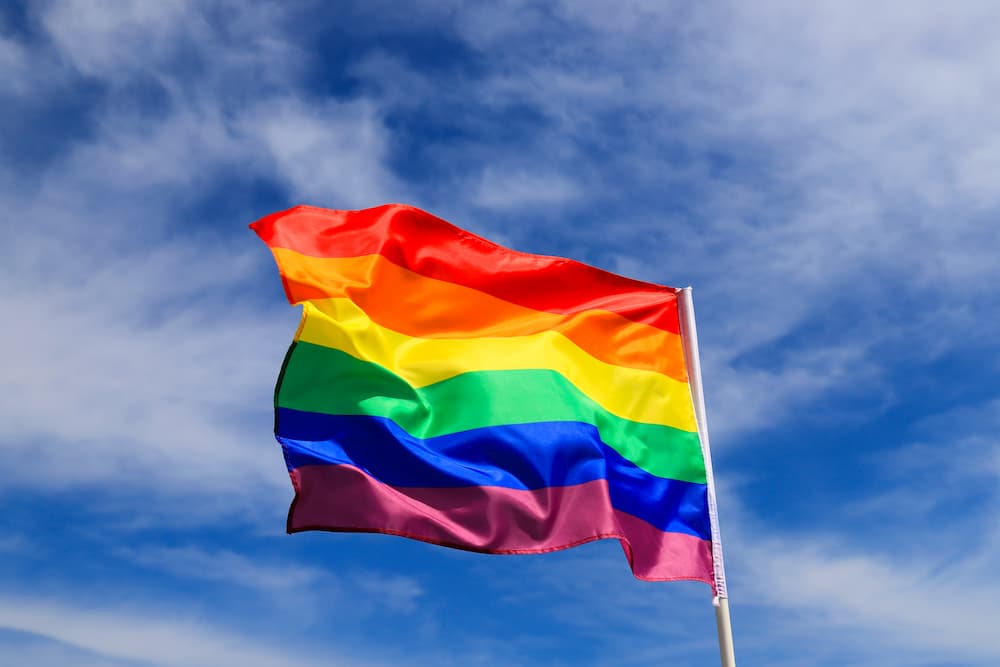 LGBTQ Flag. PHOTO FILE
A person was not punished for approaching a member of a lower social level, a cult prostitute, or a person whose gender roles were not firmly assigned to men. "If a man copulates with his equal from the rear, he becomes the leader among his peers and brothers," says an Akkadian tablet known as the "umma lu."
However, gay relationships with coworkers in the military, slaves, royal attendants, or those where a social superior was submissive or penetrated, were regarded as ominous omens.