Lee Funeral Home Clears Rumors Over a 'VIP' Corpse Suspicion Following Alleged Tight Security
Lee has for long been associated with the well-up, owing to past people whose corpses have been preserved there.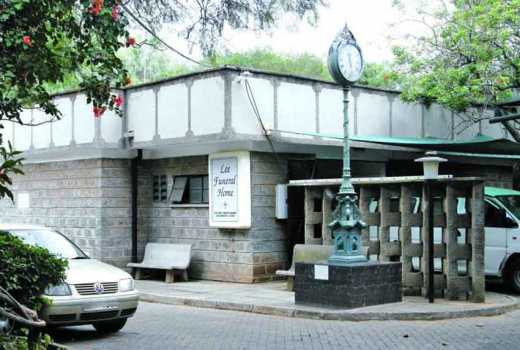 Lee funeral home. [Photo/ The Standard]
Lee Funeral Home was trending on Twitter for a better part of Friday, triggering suspicions that a prominent figure could have died. Kenyans remained glued to their TV screens awaiting the 'Breaking News'
Following the suspicion, the funeral parlor's director stepped in to clear the suspense, adding that nothing strange was ongoing at the morgue.
"I have gotten reports that there is an ex-president or another high profile individual at the home which I can confirm are not true," stated Lee's representative.
The official further denied claims that security had been beefed up at the morgue, noting that only but the traffic which was high. The morgue management maintained that only but the normal operations were ongoing.
It is not the first time that Lee is stemming some suspicions, given that it is associated with the high and mighty. The morgue is popular for accomodating notable public figures once they die.
For instance, some who have been preserved there in the past include the ex-Interior Cabinet Secretary John Nkaisseri, ex-Vice President George Saitoti, business tycoon Jacob Juma, Governor Nderitu Gachagua, Total Man Nicholas Biwott, among others.
Lee was founded in 1987, to arrest the storage space shortage that was being occasioned by the City mortuary. Upon its completion, the morgue focused on delivering first-class services to the grieving family members.
Further, the facility aimed at ensuring proper preservation of the corpses until their final send-off. This placed it among the best funeral parlors nationwide, winning the attention of the rich.