Meet The East African Man Who Was Buried With Kshs. 5 Million To Allegedly Bribe God
The late Charles Obong planned to give the money to God to forgive his sins and save him from hell.
While insurance companies in the US, UK and Europe make the bulk of their money covering cars, homes and other material goods, their African counterparts are cashing in on the continent's custom of hosting pricey funerals. So Africans stretch their finances, often to unseemly ends, to fund funeral insurance so relatives can have a proper burial.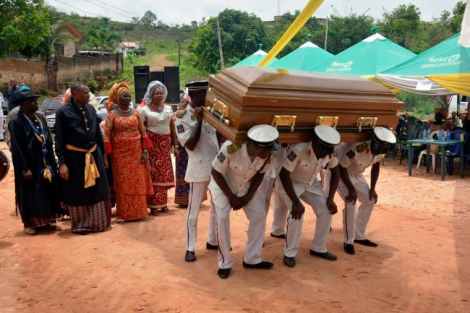 In 2017 Ugandan civil servant instructed his wife to bury him with a cash amount of 200 million Ugandan shillings (equivalent to $55,000).
52-year-old Charles Obong, until his death, was a senior personnel officer at the Ministry of Public Service for a decade (2006 – 2016). His son-in-law confirmed that his will stated that his wife should deposit a huge amount of money in his coffin.
Even though the exact sin was not stated, he asked his brother and sister to ensure that his wife does as he instructed.
Uganda's Daily Monitor news portal reports that he died after a protracted illness and was buried in his ancestral home in the northern Lira district of the country.
But relatives and local leaders who attended the deceased's send-off said the will didn't say what sins Obong wanted to make amends for.