Nairobi Lawyer To Be Charged For Murder Of Son
Lawyer Assa Nyakundi will face the murder charges after the High Court refused to cancel out the prosecution from pressing murder charges against him.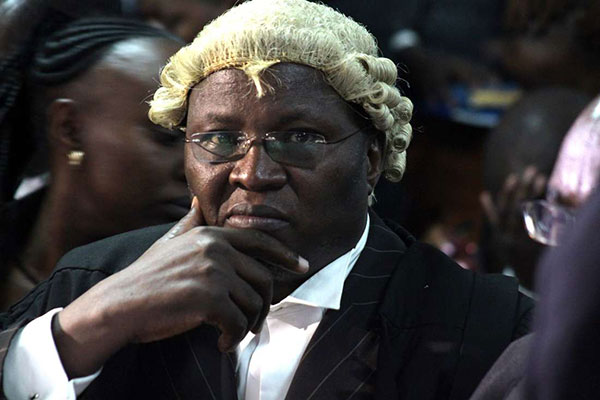 Nairobi lawyer Assa Nyakundi. /KENYANS.CO.KE
Lawyer Assa Nyakundi suffered a blow on Monday, February 8 after the High Court refused to stop the prosecution from charging him with the murder of his son.
Justice Daniel Ogembo refuted Nyakundi's application to stop Director of Public Prosecutions Noordin Haji from charging him with murder.
This is pending an ongoing case of manslaughter at the Kiambu Law Courts.
Justice Ogembo ruled Nyakundi's application as lacking merit and the DPP did not go against the legal process by preferring murder charges against the lawyer following the dismissal of a nolle prosequi filed before the trial court.
"I am not convinced that the filling of the murder charged herein in the circumstance under which the same was done amount to an abuse of the legal process on the part of Nyakundi," ruled Ogembo.
Nyakundi had gone to the High Court to block DPP Haji's bid to withdraw the manslaughter charge and replace it with murder.
The lawyer, who has been released on bail, claimed that he accidentally shot and killed 29-year-old Joseph Bogonko Nyakundi inside their family car on March 17, 2019.
Nyakundi was allegedly trying to sheath his firearm before accidentally shooting his son.
The lawyer represented former Nairobi Governor Mike Sonko at the law courts on Tuesday, February 2. A day later he stood by Sonko at the Anti-Corruption Court and Kahawa West court respectively as the embattled governor, now in custody, was facing charges related to terrorism and graft.