Pakistanis React Angrily, after top Journalist Arshad Sharif Shot Dead in Kenya
Pakistanis Reacted angrily on Monday 2t4h After renowned media personality Arshad Sharif was Shot Dead at a roadblock on Sunday night along the Nairobi-Magadi highway in Kenya.
According to the Pakistanis on Twitter, they asked questions about who wanted the journalist dead and why. They retaliated back stating that it wasnt a mistaken identity as Kenyan police had stated.
Case of Mistaken Identity?

This is Bullshit.

Absolute Bullshit. https://t.co/vNmAhcURnm

— Maria Memon (@Maria_Memon) October 24, 2022
Pakistani Journalist Killed in Kajiado/Nairobi.
It is reported that Arshad Sharif was working on an explosive investigative piece about corruption and leadership "Behind Closed Doors". Sad.#NgigeUpdates

— Mσʂҽʂ Nɠιɠҽ (@MosesNgigeKE) October 24, 2022
Kenyan media says Pakistani journalist Arshad Sharif was shot dead by police for "mistaken identity".

Apparently, he was in a car that was used for an attack on police, days ago Important questions:

-Why was he in that car?
-Who provided him that car?
-Someone "sold" him?

— OSINT Insider (@OSINT_Insider) October 24, 2022
The late Journalist was shot dead in the head and killed by police after he and his driver allegedly violated a police roadblock established to check on vehicles using the route,
After Arshad Sharif and his driver allegedly violated a roadblock established to check on vehicles using the route, Arshad Sharif was shot in the head and murdered by police.
They were flagged down at a roadblock being held by a group of police officials while traveling from Magadi town to Nairobi, according to the police.
However, Police headquarters said Independent Policing Oversight Authority will take over the case.
This comes after a senior police officer acknowledged the shooting and said a full statement will be made public later.
"We had an incident of shooting which turned out to be a case of mistaken identity involving a journalist. We will release more information later," the officer said.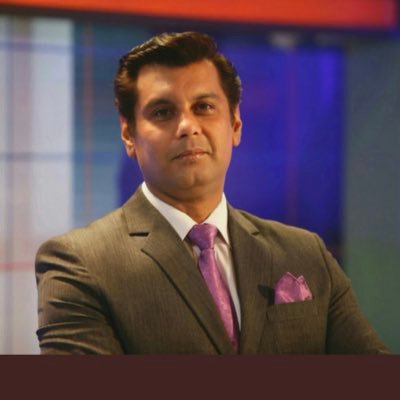 Pakistan Journalist Arshad Sharif Shot in Kenya
Police said they were forced to shoot Sharif's car after a carjacking incident in Nairobi's Pangani neighborhood where a child was taken hostage had occurred, there was a request for police to stop a car like the one they were driving at the roadblock.
They were stopped and asked for identification after Sharif's car had made its appearance at the roadblock a little while earlier.
They allegedly ignored the barricade and continued driving.
This led to a quick altercation and shooting, which resulted in Sharif's death. His driver was hurt as a result and later taken to the hospital.
He eventually admitted to being a developer and that he and the deceased employee were traveling to a site in Magadi.