Postmortem Results For Jogoo Road Murders Released
The woman's husband became suspicious after receiving a call about his son's absenteeism from school. On calling his wife, he got no response prompting him to visit them only to find them dead, and in the company of a strange man.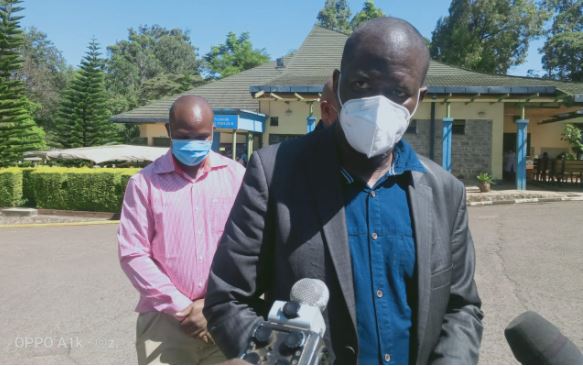 Government pathologist Johansen Odour. [Source/ The Standard]
Government pathologist Johansen Oduor has revealed the cause behind the recent deaths of a woman, her son, and a lover at the Jogoo Road government quarters.
With the postmortem results out, detectives have a huge task of establishing whether Kelvin could have murdered the woman and her son, then committed suicide, or was there a killer who robbed the three of their lives.
The revelation that Ms. Cherop and her son sustained injuries an indication of attempting self-defense adds more task to the investigating officers.
Further, the woman a civil employee, and her son were to have been suffocated to death, by having their mouths and noses covered with linen.
The son also had facial and neck injuries, an indication of a strain to escape from the killer. Odour speculated that the male lover may have murdered the two, before lighting a jiko which he used to commit suicide.
The autopsy further added that Kelvin died a day after Ms Cherop and her son, with carbon monoxide inhalation being the cause of his death.
However, what adds more contradiction is how Kelvin managed to tie himself, now that carbon monoxide has been confirmed as what killed him, while the mother and son died of lack of oxygen.
The postmortem was undertaken today at the Chiromo mortuary, few days after the trio was found dead inside a house along Jogoo Road.