President Kenyatta Wins Mourners' Hearts By Pausing His Speech During Magufuli's Farewell, To Obey Muslim Prayer Call
Kenyatta's silence expressed his regard and respect for different religions.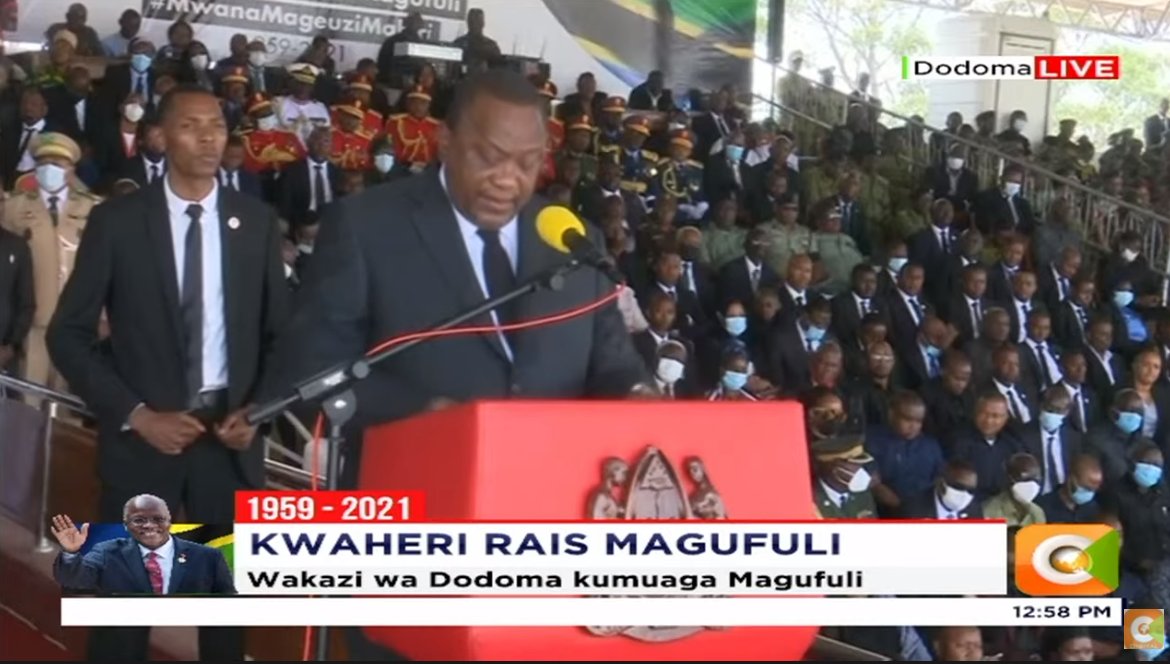 Kenyatta when he addressed Tanzanian mourners in Dodoma today. [Photo/ Courtesy]
Kenyan President Uhuru Kenyatta on Monday earned himself some recognition following his decision to pause his speech in respect of the Muslim (Adhan) prayer call.
Uhuru had taken to the podium to tender his condolences, shortly before the interruption that was occasioned by a nearby mosque calling the Islamic community for the noontime prayers namely Salat al-zuhr.
Both Kenyatta's and the Islamic leader's voice dominated the air before Kenyatta chose to zip paving the way for the Islamic prayer session.
Upon resuming his speech, Kenyatta received thunderous applause from the mourners, for showing his respect to the religion.
Kenyatta's act was treated as a show of understanding between culture and religion, scoring him an extra mark from the Islam society.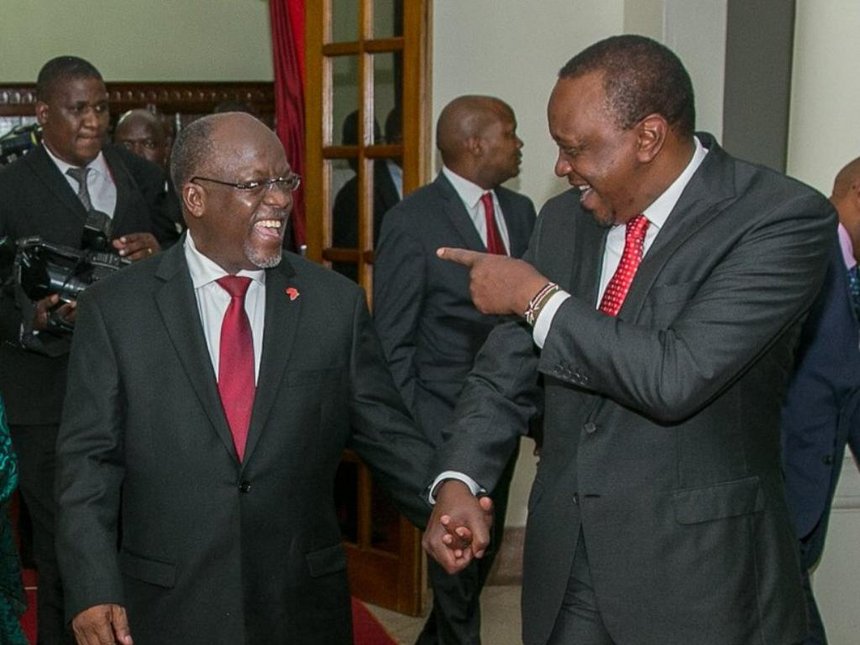 "Much respect for our President Uhuru Kenyatta who has kept silent as the adhan goes off during the live transmission of the farewell ceremony for the late President John Magufuli in Dodoma...," commented ex-PS Fatuma Hirsi.
President Kenyatta mourned the late Magufuli as a close ally whose death touched him dearly. He recalled Magufuli as someone who strongly believed in Africa's ability without foreign donations.
He added how they could speak on a daily basis, discussing various matters on how to propel the East African Community (EAC).
He called upon the new President Ms. Samia Suluhu to embrace the challenge since Magufuli had already shown her the way.