Sachang'wan Road Accident Leaves One Dead, Three Injured
According to witnesses, were it not for the rail that stopped the trailer, the situation would have been deadlier.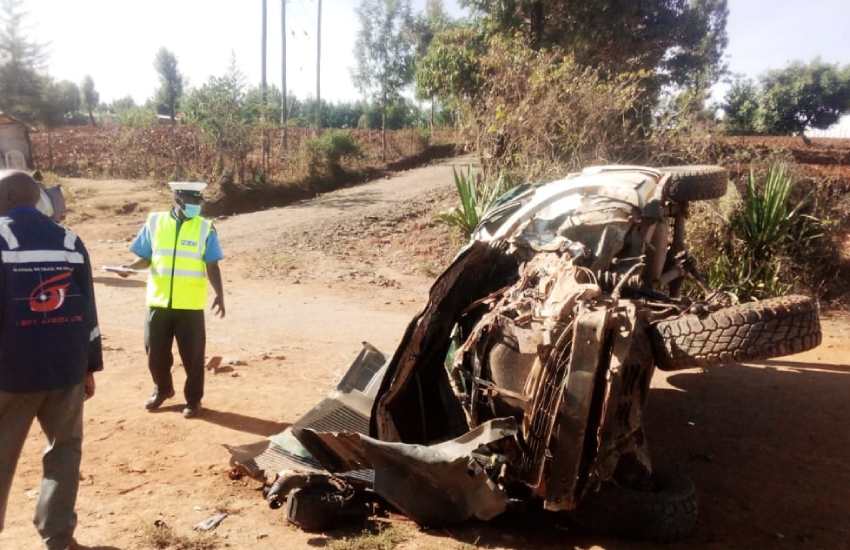 A wreckage lays at the accident scene. [Photo/ The Standard]
One person reportedly lost his life while three others suffered serious injuries following a road accident that occurred at Sachang'wan along Nakuru to Eldoret highway.
Molo Sub-County Police boss Samuel Mukuusi confirmed the incident, adding that officers had moved to secure the scene.
The accident involved a trailer, pick-up, and a car. The trailer's brakes failed before ramming onto a private car having four occupants.
Further, it hit a pick-up belonging to the United Nations, which by then had two passengers. The trailer's driver died instantly, while one car occupant and the two pick-up occupants sustained injuries.
.
.
.
More as the story unfolds...