SAD!! Another Building Collapses in Ruiru Kiambu County
A five-story building has collapsed in Ruiru Kiambu county. This comes after over 100 tenants were evacuated on Sunday 20th over the sorry state of the building.
Kiambu governor Kimani Wamatangi, together with Firefighters led the rescue operations on Sunday night.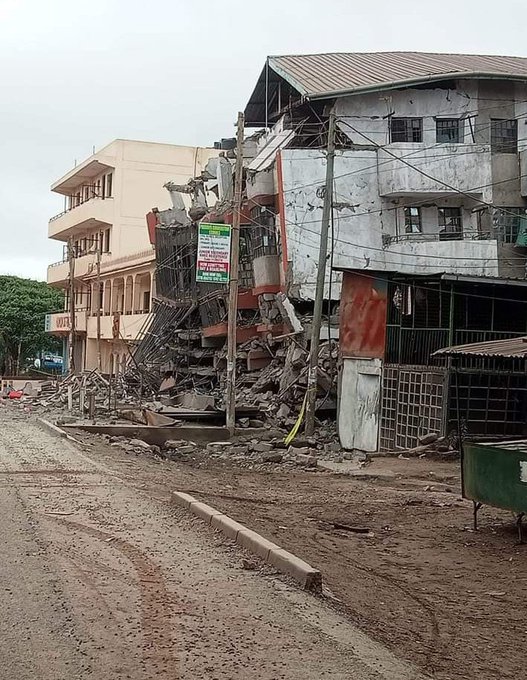 "Tenants can no longer stay in this house because its columns- which are supposed to support it have cracked. It cannot stand for long. If not for the neighboring house that is supporting it, it could already be down," Wamatangi told the press during the evacuation of the tenants on Sunday 20th after he received a report from the National Construction Authority (NCA).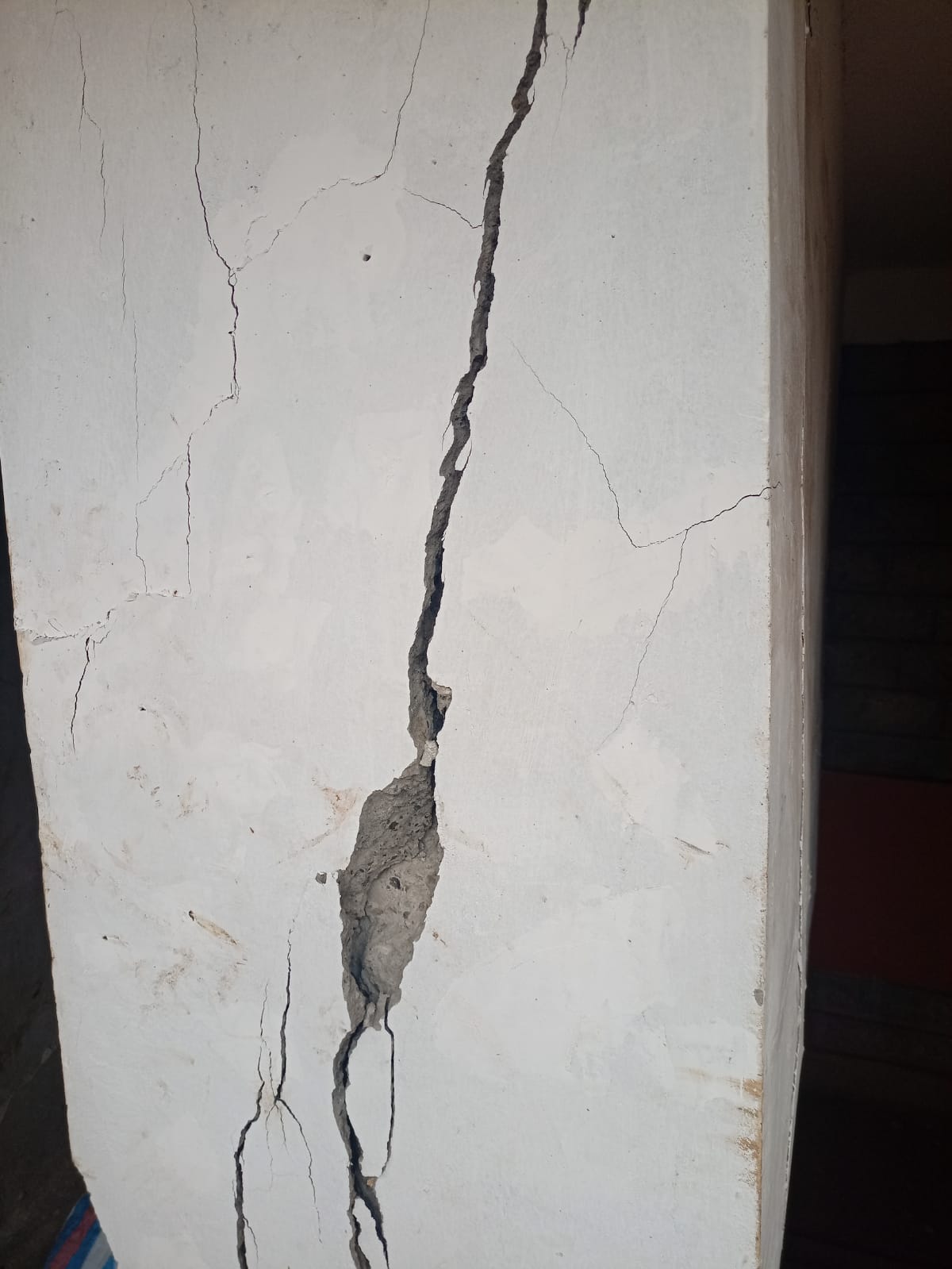 A cracked wall of the Collapsed Kuambu Building.PHOTO TWITTER
"I think we have a serious problem with the National Construction Authority and the county government, they need to wake up and become more responsible," Kiambaa MP John Njuguna weighed in.
The collapsed building comes bearly a week after another six-storey building under construction collapsed Thursday, November 17th in Ruaka, Kiambu County, claiming two lives.
It was the second building collapsing in the Nairobi metro area in a week, coming just days after a building under construction came tumbling down in Kasarani.