Sirisia MP John Waluke Released From Prison After Raila`s Orders
Sirisia member of Parliament who surrendered himself to the police on 7th October was lucky to be released on Friday 18th November on a Ksh10 million cash bail. This was pending an appeal he had filed for his 67-year jail sentence in a multi-million shilling corruption case.
On Friday, October 7 when he surrendered himself to the police as he was set to begin his jail term he indicated that he was moving to the Court of Appeal to have his conviction- upheld by the High Court- overturned.
The High Court upheld the jail term after he was found guilty of abusing funds in the National Cereals and Produce Board (NCPB) scandal.
Waluke had been ordered by the court to pay Ksh. 1 Billion by Thursday 6th October or Serve 67 years Jail term.
The legislator also risked losing his position if he didn't pay the sum by Thursday, October 6, as directed by High Court Judge Esther Maina.
Judge Maina stated that there was no room for question regarding the charges brought against him and his co-accused Grace Wakhungu before Chief Magistrate Elizabeth Juma.
"The sentences were not excessive. They are within the law. Conviction and sentences affirmed," she ruled.
After they were found guilty of engaging in fraud activities, Chief Magistrate Elizabeth Juma initially sentenced Waluke to 67 years and his co-accused Grace Wakhungu to 69 years.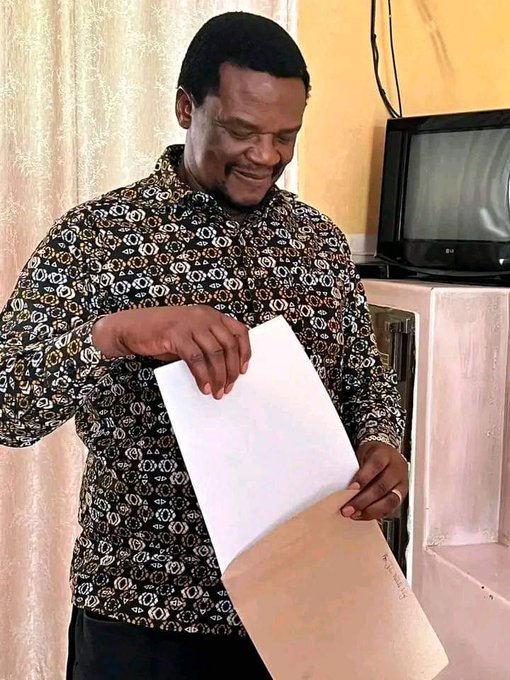 Sirisia MP John Waluke during Elections in August 2022. PHOTO FILE
They were the only remaining directors of Erad Supplies and General Contractors, a business that was investigated for a dubious agreement involving the sale of white maize to NCPB that resulted in a loss of Ksh297 million for the parastatal.
Waluke was charged with using fraud to purchase property worth Ksh13.3 million.
Waluke together Wakhungu had the choice of paying fines totaling more than Ksh1 billion each or completing their sentences.
However, his release comes barely a month after Azimio La Umoja Leader Raila Odinga demanded his release stating that there were more corrupt people who should be behind the bars and not the lawmaker.
MP John Waluke and Ex Prime Minister Raila Odinga. PHOTO FILE
"We want John Waluke to be granted bond Immediately, how can you condemn a 55-year-old to 67 years imprisonment? That is akin to jailing Rail to 50 years is that fair?" Raila stated on 31st October 2022.