Tanzania Police Exposed  for Allegedly Mistreating Kenyans in the Country 
Tanzanian police alongside other Tanzanians have been accused of allegedly mistreating and torturing Kenyans in their country.
According to a viral clip seen by this publication, the man identified as Frederick Omondi is currently being falsely accused in Tanzania. He is accused of stealing construction Materials from his late Boss's company.
The viral clip was shared by mEdia personality Abel Mutua.
Hi Guys!
Received info that a Kenyan by the name Fredrick Omondi is going through hell in TZ. He is being falsely accused and He really needs the @ForeignOfficeKE in TZ to attend the court hearing on 4th of November. Attached below is his story. https://t.co/Jjo9LOR4kh

— Abel Mutua (@MutuaAbel) October 31, 2022
Omondi, who left Kenya in 2016, claimed to be involved in a conflict with the son of a former employer who is allegedly harassing him with the police due to his thriving business in Dar es salaam Tanzania.
He is now pleaded with the Ministry of Foreign Affairs Dr.Alfred Mutua to intervene in his situation.
He claimed that the legal battles had led to the loss of income for his family, as his passport, which contained his work permit, was confiscated.
"They are ensuring I can't raise legal fees, I can't get a lawyer, afford a house, or feed myself," he said in a recent interview.
The viral clips about Omondi captioned the attention of Foreign Affairs Cabinet Secretary Alfred Mutua. He however vowed to get to the bottom of the saga surrounding Fredrick.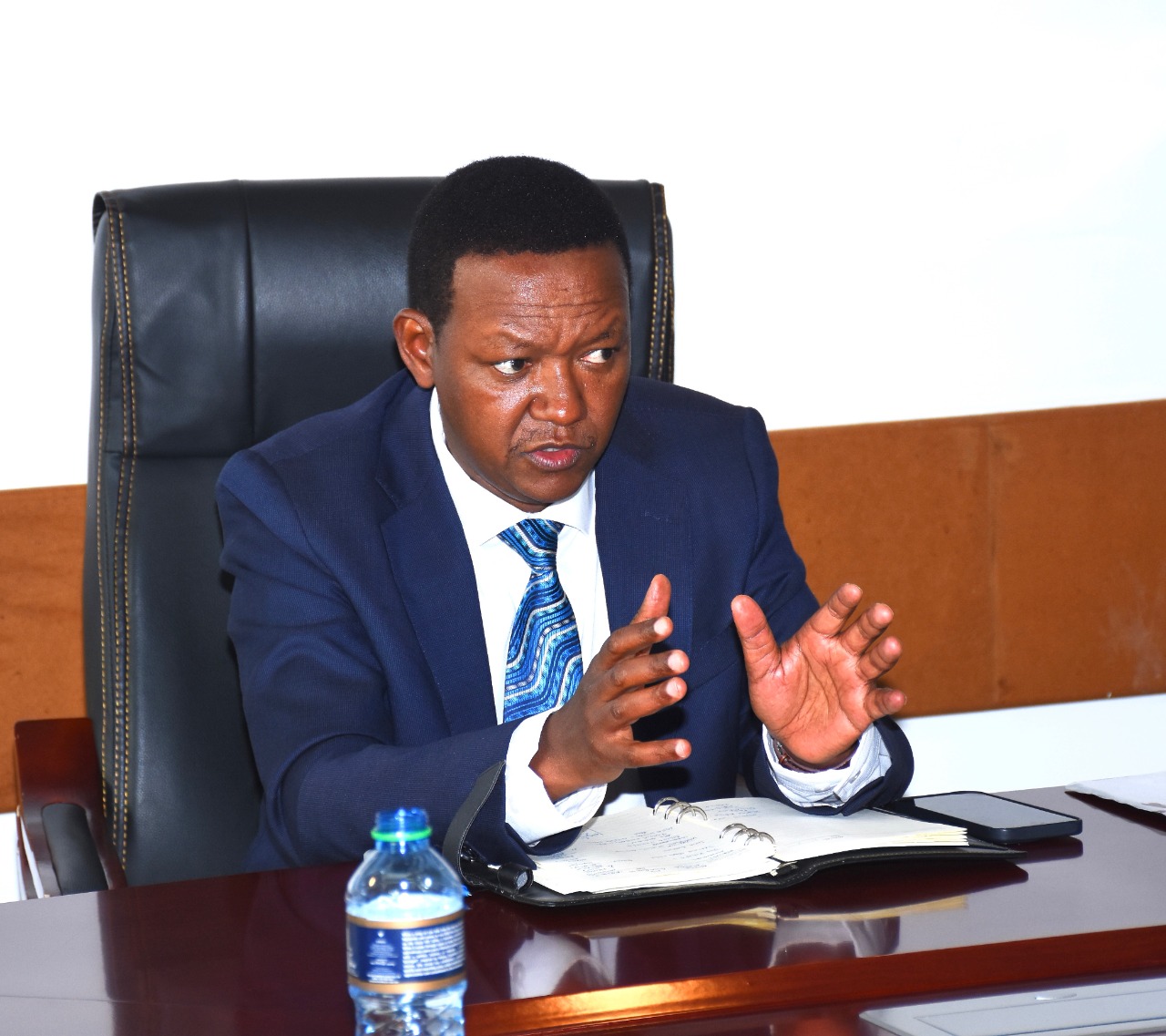 Foreign Affair CS Dr. Alfred Mutua. PHOTO FILE
"I have noted the online clip of Kenyan Frederick Omondi, who is being held in Tanzania. I have directed our Tanzania team to find out the whole story and to assist him.
"As I had said earlier, every Kenyan, who is outside Kenya will receive attention and support regardless of the situation," Mutua said.
I have noted the online clip of Kenyan Frederick Omondi who is being held in Tanzania. I have directed our TZ team to find out the whole story & to assist him. As I had said earlier, EVERY Kenyan who is outside Kenya will receive attention and support regardless of the situation. pic.twitter.com/kSLafb5McA

— Dr. Alfred N. Mutua (@DrAlfredMutua) November 1, 2022