US  Embassy Reduces VISA Wait Time
Kenyans now have some good news in terms of Visa processing. this is after US Embassy and the Department of State reviewed visitor visa wait times.
Speaking on a local TV station in the country on November 24th,Consul General-Head of Visa Section at the Kenyan US Embassy Deborah Miller stated that the embassy had launched new initiatives to make sure that interviews were even waived for some applications.
"No one can defend the long wait for visas, it was an indefensible length of time, but we have taken concrete steps to address the issue by extending interviewing hours and scheduled appointments," Miller stated.
The US Embassy said on September 16 that interviews will not be required by Kenyans requesting renewals of their crew, business, student, and tourist visas.
"Kenyans who have had visas that expired within the last 4 years can submit their documents for adjudication without coming in for an interview, formerly the limit was one year," Miller reinforced.
She stated that following a delay caused the pandemic, US embassies all over the world had increased resources to speed up the granting of visas.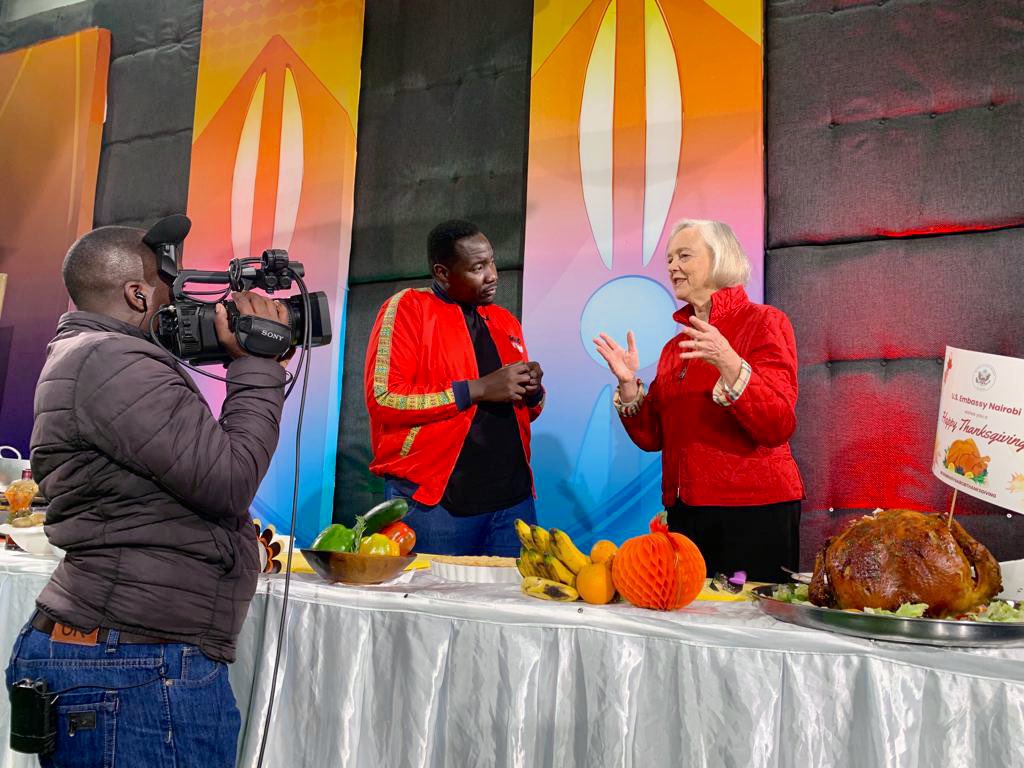 US Ambassador Whitman joins @WillisRaburu and @ChefAliMandhryon @citizentvkenya
The official claimed that the consulate had developed a template for expedited appointment requests via their website along with a comprehensive explanation for non-US nationals who needed to take care of urgent matters in the US.
The US Department of State said on November 17 that it had increased the number of US Foreign Service employees hired abroad to focus on visa processing, a decision that was paying off faster than anticipated.
"The Department of State is successfully lowering visa interview wait times worldwide. We have doubled our hiring of U.S. Foreign Service personnel to do this important work, visa processing is rebounding faster than projected, and in Fiscal Year (FY) 2023 we expect to reach pre‑pandemic visa processing levels," read the statement.