VIDEO: Uproar As NMG Journalist Physically Assaulted by Dorcas Rigathi`s Security Men
Kenyans on Twitter are now seeking justice for a Nation Media Group Journalist Murang'a correspondent Mwangi Muiruri who was physically harassed by Security Details attached to Deputy President Rigathi Gachagua's wife, Dorcas Gachagua.
The journalist was assaulted during a relief food distribution event in Muranga County. In a viral video seen by this publication on Thursday, November 24, the security men can be seen man-handling the journalist as one slaps him.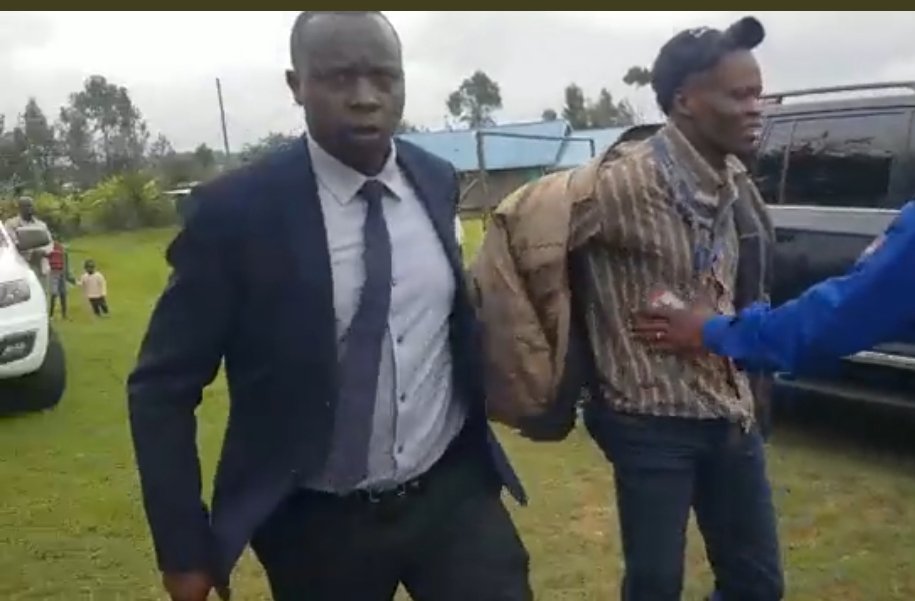 Additionally, from the video another colleague Martin Mwaura of NTV had his phone taken away by security after capturing the incident.
A voice that is thought to be Mwaura's shouts at the policemen, telling them that the victim was his coworker.
" He is my Colleague, He is a collegue...."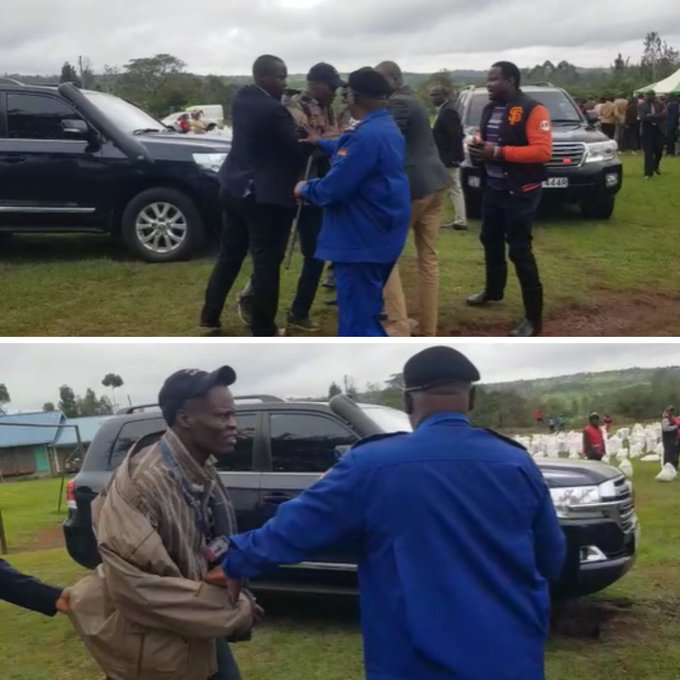 The two had traveled to Murang'a County to cover an occasion where the Second Lady was going to be in charge of distributing food aid to the area.
But things went wrong when the journalist pulled out his phone to record what was happening in keeping with NMG's aim for digital-first journalism.
However, the police officers who attacked the journalist were accused of disobeying the media badge that the journalist stated was prominently visible for identification.
However, it was unclear if any of the two journalists were hurt during the altercation.
The worrying incident however reached the Media Council of Kenya (MCK) Chief Executive Officer David Omwoyo`s attention and he stated that an investigation into the matter had been launched.
#NgigeUpdates
Security Officers who escorts Pastor Dorcas Gachagua, wife to DP Rigathi Gachagua, caught on camera harassing and assaulting a journalist in Murang'a. It is not the first time, I saw them assaulting Thika journalist a few weeks ago. @NPSC_KE This Must Stop! pic.twitter.com/QpfE7wOsUf

— ???????????????????? ℕ???????????????? (@MosesNgigeKE) November 24, 2022