KNH Suffering Oxygen Shortage, Asks Patients To Go Home
Recently, Health Ministry warned had that hospitals countrywide were reportedly running short of oxygen supply.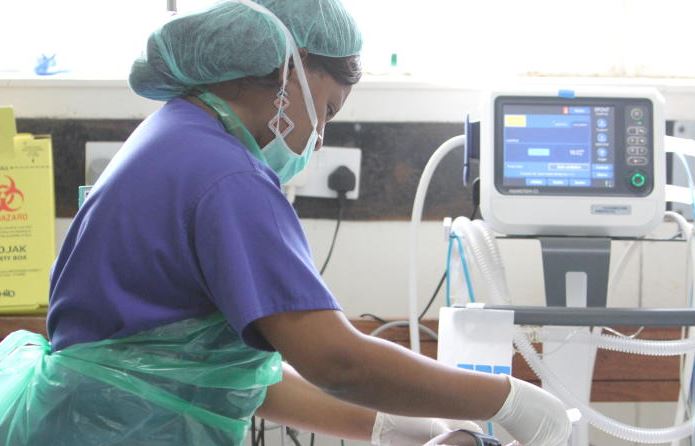 A nurse on duty at the KNH. [Photo/ File]
Health services at the biggest medical facility Kenyatta National Hospital (KNH) are on the verge of collapsing owing to shortage of oxygen supply.
The facility is reportedly suffering an acute oxygen supply shortage, due to the high demand occasioned by rising Covid-19 infections.
The situation has forced the hospital management to cancel all elective surgeries, as well as dismissing those who had already been admitted for the surgery.
Oxygen availability has been reportedly low across all medical facilities nationwide due to the third Covid-19 pandemic that has reportedly been deadlier than the previous two.
"The purpose of this letter is to recommend for temporary suspension of theatre electives, as we monitor the situation in the case of the day," read part of the KNH memo.
According to the hospital's management, the remaining oxygen will be preserved for emergencies maternity, and main theatre operations.