President Kenyatta hints at His Next State Address
Kenyatta admitted that he will not hesitate to lift the current lockdown, should cases reduce in the affected areas.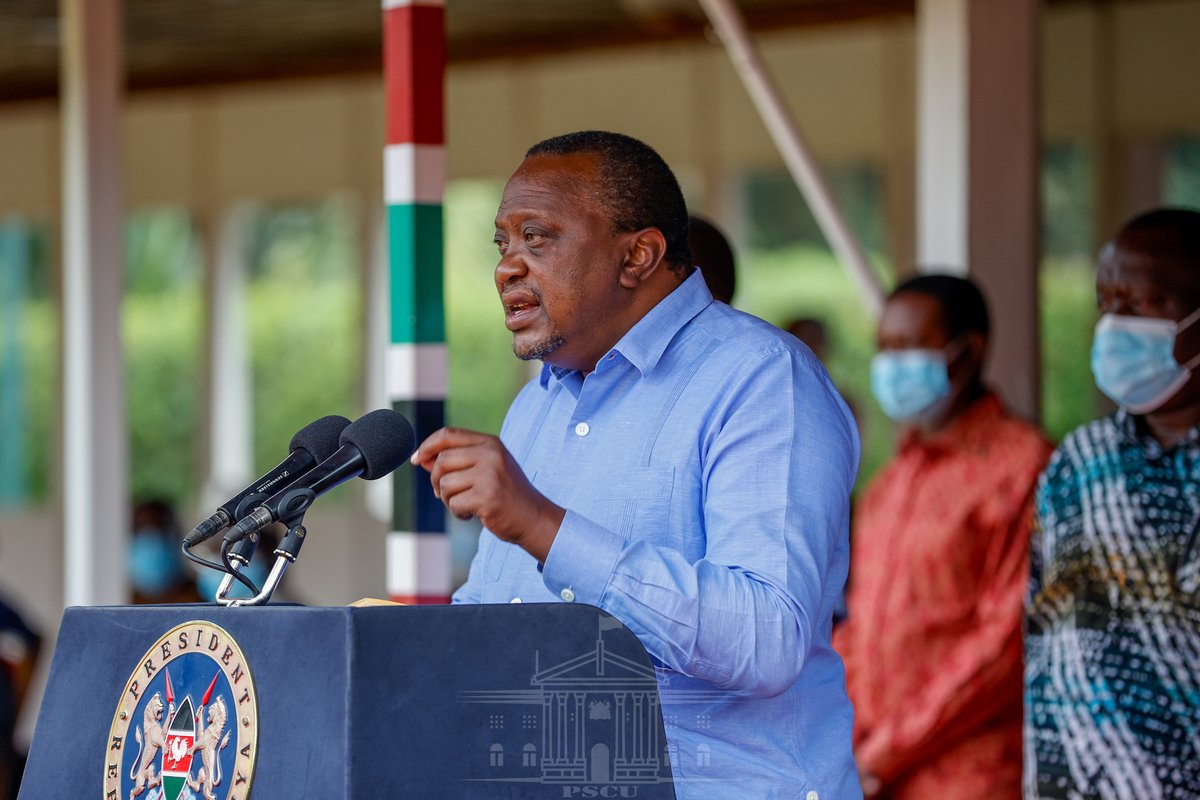 President Kenyatta during his recent state address. [Photo/ File]
President Uhuru Kenyatta on Thursday (today) hinted at when the nation should expect his next address. The president pledged to talk next after 30 days since his last address on March 26.
However, the head of state further revealed that it may be even sooner before the 30 days' frame if the five locked counties manage to put their infection curve under a 5% positivity rate.
"It is our hope that within the 30-day period or sooner, we shall be able to bring that [COVID-19 infections] curve down — to below 5 percent, and, thereafter, allow for normalcy to resume," hinted Kenyatta.
He was speaking from at the statehouse, in regard to the five counties currently under lockdown owing to their rising Covid-19 infections.
In his March 26, 2021 address, Kenyatta directed a movement cessation in and out of Kiambu, Kajiado, Machakos, Nakuru, and Nairobi.
Kenyatta could not hide his concern over the negative impacts the cessation has caused the nation's economy, adding that the national government will support where it can to the affected sectors especially hospitality and entertainment.
The president called upon the County bosses from counties affected by the lockdown to consider implementing tax reliefs for the sake of business owners in such areas.
He further cautioned those flouting Covid-19 rules that have outlawed public gatherings, warning that stern actions awaited all violaters.