Dennis Karuri Mourns Fellow LGBTQ Activist Edwin Chiloba
Celebrated Kenyan makeup artiste and social media influencer, and a member of the LGBTQ+ community is mourning the death of his  LGBTQ and high fashion designer Edwin Chiloba who was found stuffed dead in a metallic box in Uasin Gishu County three days ago.
According to the beautiful Karuri he asked the netizens that LGBTQ members should just be left alone and live their own life.
Seeking asylum is now an option more than ever". he noted.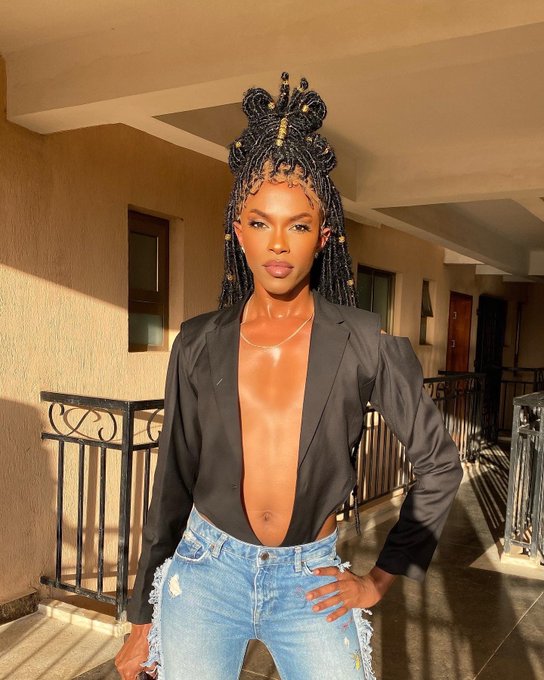 Dennis Karuri PHOTO/ FILE
"You guys, I honestly have no idea what happened to Edwin Chiloba, but I hope it has nothing to do with how he identifies. It's so sad, it's so scary. You guys have no idea. Please stop killing people (gays)," said Karuri before he descended into more tears and cut off the video. He also shared a post at the end of his video, which read, "stop killing gays, mahn."
The content creator additionally has also been trending on Twitter for his well neatly well done makeup.
The photos in question prompted Netizens to make Karuri a topic of discussion- many gushing over his looks with lovely comments.
The pictures have so far attracted over 200K views on Twitter. Karuri is among the established beauty preneurs in Kenya and he is always working with celebrities as far as makeup and grooming are concerned.
Dennis Karuri PHOTO/ FILE
He is also a known cross-dress who is never afraid to rock women's clothes- from dresses to bikinis.
READ ALSO:The police in Uasin Gishu are trying to solve a murder mystery after the body of popular fashion designer Edwin Chiloba who was found stashed in a metallic box.