Health Ministry SaysCovid-19 Curve Flattened, But the Battle Far From Over
Health Ministry stated that although the curve may have flattened, a lot still remains undone as far as the Covid-19 battle is concerned.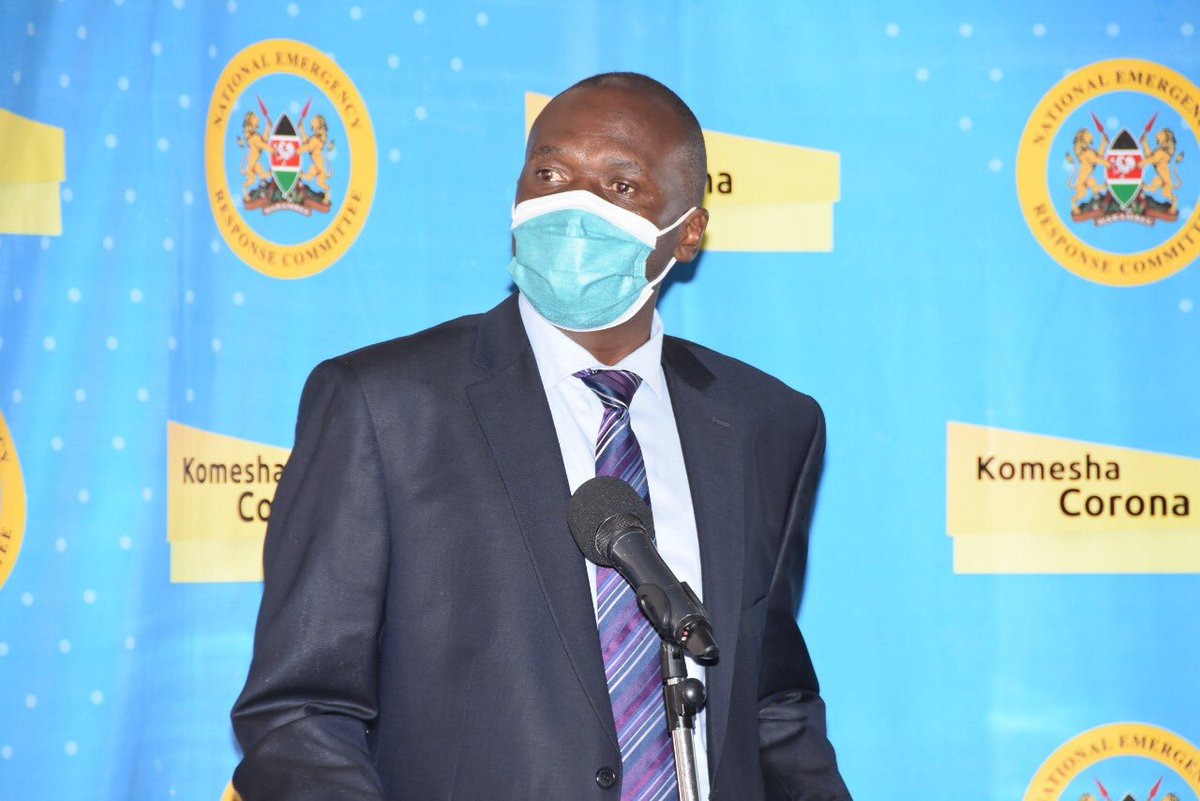 Health Ministry Director-General Dr. Amoth. [Photo/ Twitter]
As the Covid-19 infection toll stands at 101,339 cases among them 1,773 deaths, Health Ministry has announced that the curve was flattening.
However, Health Ministry Director-General Dr. Patrick Amoth warned that the news should not call for celebrations. Amoth insisted that the curve remains unpredictable until when all will have been vaccinated.
According to Amoth, the low cases being reported could be attributed to a change of testing strategy adopted late in 2020. Unlike in the past, the government has now focused on testing only those showing symptoms, truck drivers, and those perceived to be more prone.
"So it is not that the numbers have gone down, it is only that we are now trying to focus on the people with the highest risk...," clarified Dr. Amoth.
Additionally, the ministry remained alert especially at the entry points, keen to pick new virus variants that have since been reported in Brazil, United Kingdom, and South Africa.
Two UK and one South African variant cases have since been spotted by the Kenya Medical Research Institute [Kemri] Kilifi officers.
Amoth noted that the low number of hospital admissions was an indication that the nation was somehow safe. However, he warned that the statement should not amount to relaxing of restrictions put in place.
According to Amoth, until a considerate population was vaccinated, and a herd immunity reached, measures in place should continue being enhanced.