Popular 'Riggy G' Tiktoker Begs for 10K to Pay School Fees
Renowned Tiktoker Waithira Zakana Kariuki alias Riggy G  is currently asking for well-wishers to help him clear his university school fees arrears that have accumulated to ksh. 10,900.
Kariuki, the tiktoker who has been known for Mimicking Deputy President Rigathi Gachagua since the political seasons, shared the structure he owns Kisii university on his Instagram page .
The third-year Kisii University student has up to October 30, 2022, to pay the Ksh10,000 before he has to differ his education.
According to the tiktoker, he narrated that despite him being a content creator, he is a student at Kisii university and he is now facing fee challenges.
Comedian Waithira Zakana Kariuki Alias Riggy G
"Despite being a content creator and comedian I am also a student at Kisii University in my third year and right now, I'm facing fee challenges, and we've been pushed to the corner by the school administration."
He further added that the school has given him two options to either pay the 100% school fees or differ his studies.
"We either pay the 100% of the fees by October 30, or we differ. In my case, my parents have nowhere to get this money, and I hereby ask any person of goodwill to help me contribute Ksh 10,900 so I can complete the fee to avoid deferment of my studies."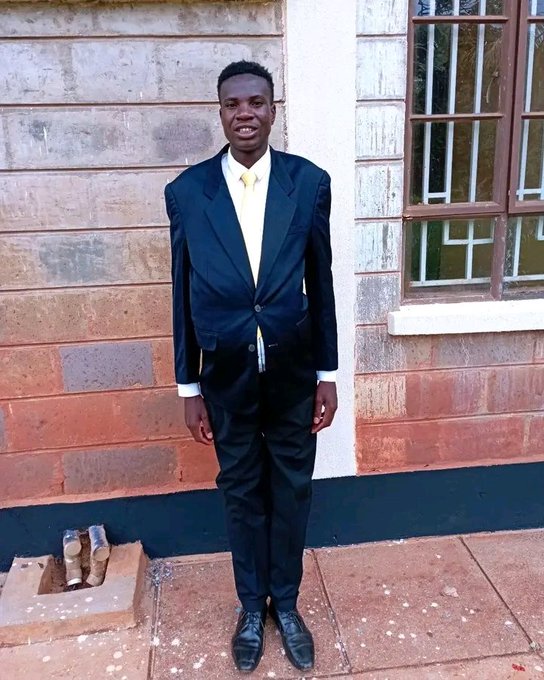 Comedian Waithira Zakana Kariuki Alias Riggy G
KK Mwenyewe is studying for a Bachelor Of Science In Applied Computer Science.
His plight comes at a time his social media followers have been asking the secondhand in Command Gachagua to assist the young man due to his outstanding skirts mimicking exatly the DP.
"You never even said people should be patient with us" ????????

Mr. KK Mwenyewe, your time is coming. Keep on! https://t.co/goLNNHePYT

— Car&Med Insights 254 (@RotichMD) October 24, 2022