Witness Narrates on How Businessman Kelvin Omwenga was Killed
A witness in the murder case of popular Nairobi Businessman Kelvin Omwenga Omboti narrated how he was allegedly killed and the suspect later ran to the police station to report the incidence.
The witness testified before the High Court on Tuesday 25th about how businessman Robert John Ouko, who is charged alongside Chris Philip Okeyo, allegedly murdered the late Kelvin Omwenga Ombati in Nairobi's Kilimani area.
According to Kelvin Amenya the witness, the accused Robert John Ouko lured the victim into a room within an apartment they were in before shooting him.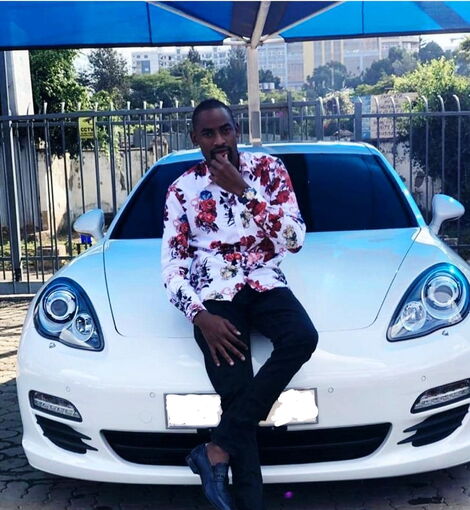 Businessman Kevin Omwenga who was shot dead in his Kilimani, Nairobi apartment in August 2020 PHOTO FILE
He further testified that the suspect emerged from the room holding a pistol while shouting that the Omwenga had shot himself.
The witness and the caretaker drove the deceased to Nairobi Women's Hospital. He said the first accused left the apartment while they were looking for an ambulance to take Omwenga to the hospital to save her life. He later saw him at the hospital where the victim was pronounced dead.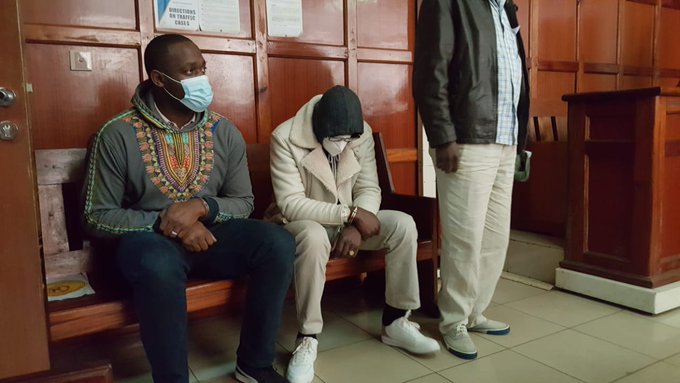 Kelvin Omwenga`s murder Suspects Chris Obure, and Robert Ouko in Court on September 21st, 2020. PHOTO FILE
When he went to Kilimani police station to report the incident, he found the accused pleading innocent over the killing. The witness said he confronted the accused in front of DCIO officers on the whereabouts of the pistol. It was later recovered in a search done at the house.
In 2020 February this year, another witness identified as Mwangi stated that Kelvin was shot dead during a house party where he had invited friends for a bite and drinks not knowing that it could be his last moment on earth.
"At about 11 pm, one Robert Bodo, said to be Kelvin's bodyguard and a suspect, in this case, asked to take leave.
Kelvin and Bodo then moved to the deceased bedroom and after a short while l heard a loud bang," Mwangi testified.
He said the deceased brother Wycliffe Omwega dashed to the bedroom and found Bodo holding a gun and Kelvin lying on the floor with blood oozing from his chest.
Mwangi added that Wycliffe came back to the sitting room and told them that Bodo had shot his brother.
Mwangi and the other five guests rushed towards the bedroom and then they met Bodo in the corridor coming out of the bedroom shouting Kelvin has shot himself.
"We entered the bedroom and found Kevin lying on the floor," Mwangi recounted.