Autopsy Reports Indicates that the KDF Officer was "Bitten to Death"
An autopsy report conducted on the Kenya Defense Forces (KDF) soldier that was reported dead after being bitten by his musician lover at their Kahawa Wendani home on Sunday has been released.
According to the autopsy report released by the pathologists, Daniel Omollo Onyango was not bitten to death but he was pushed down in a way that made him unable to breathe for a long time.
The post mortem examination conducted by the KDF pathologist reveals that the soldier died of low oxygen concentration in the blood.
The Directorate of Criminal Investigation (DCI) also said Onyango was pushed down to the ground to the point of suffocation.
The circumstances under his death remain unclear as his wife, the main suspect in the murder, maintained that she was acting in defense as her husband was trying to hurt her.
"He fainted. During the scuffle, I freed myself and left him in the bedroom. When he gets angry he likes throwing things in the house and self-harming," defended the musician who claims to have heard him calling out moments later that he was struggling to breathe.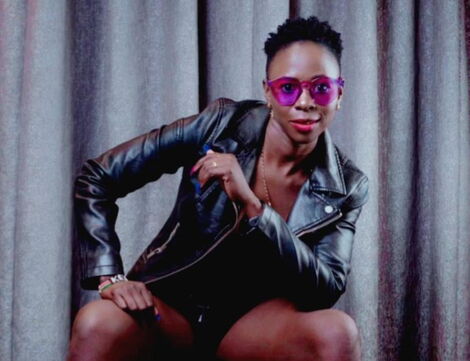 "He started holding his stomach, I don't know where he hit himself," said Asale.
According to the witnesses, the woman pushed the KDF soldier to the wall after which the soldier collapsed.
The musician, who also goes by the stage name, Zian Achana, said that she was actively looking for a lawyer to represent her during the hearing of the case on Tuesday, April 6.