Britain Urges Her Citizens To Leave Myanmar Amid Increasing Protests
Since the nation was thrown into protests, several citizens have suffered in the arms of the militants, with others losing their lives in the process.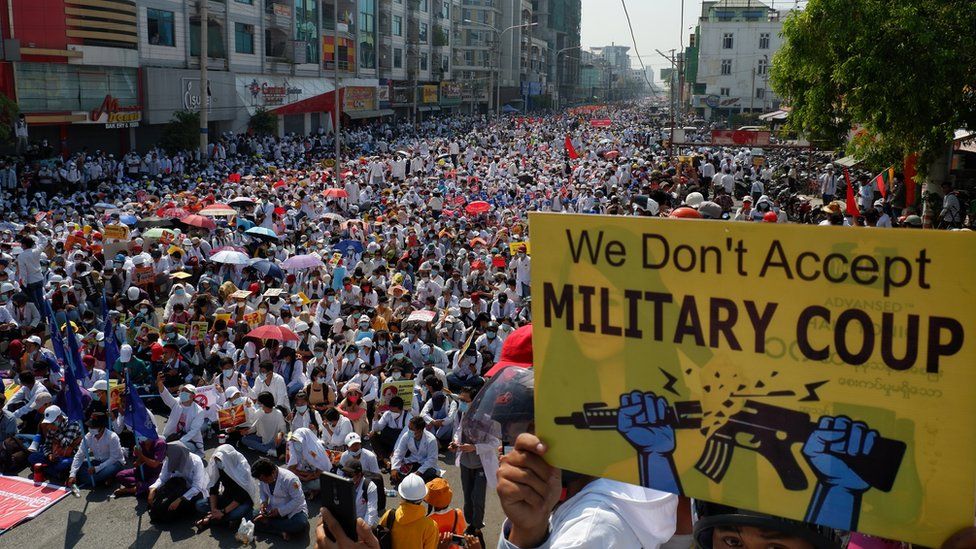 Protest-rocked Myanmar in a past recent photo. [Source/ VoA]
With at least 70 lives having been lost since coup protests broke in Myanmar on February 1, 2021, Britain now wants her citizens to vacate Myanmar soonest possible.
"The Foreign, Commonwealth & Development Office advises British nationals to leave the country by commercial means," maintained Britain adding that only urgent matters should call for a further stay.
Britain has highlighted political tension and unrest that have spread widely across Myanmar since the military overthrew the government and took full control.
Britain's directive comes not so long after the United Nations (UN) warned that Myanmar could be headed for a crisis since it was being led by murderers.
According to the UN Human Rights Council, Myanmar was highly likely to be committing crimes against humanity, which range from massacres, unexplained disappearances, persecution, and torture undertaken behind the backs of the leaders.
According to close sources, on Thursday (yesterday) alone nine people were killed during the protests. The ongoing protests have seen about 2,000 civilians arrested, with China urging Myanmar to consider war de-escalation and embrace dialogue.
The military has on the one hand justified its takeover, citing malpractices that marred the recent elections that saw Aung San Suu Kyi win.
Militants seized and detained Ms. Suu Kyi on various allegations among them corruption.