Revealed! Murathe Finally States What Caused the Bitter Fallout Between President Kenyatta and DP Ruto
The relationship between the DP and his boss President Kenyatta has remained shaky since the two assumed offices for their second term in 2017.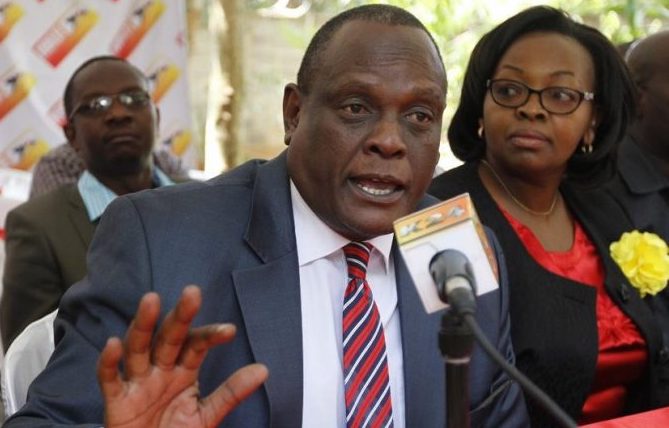 Jubilee Vice-Chair David Murathe. [Photo/ File]]
Vocal Jubilee party Vice-Chair David Murathe has laid bare what believably caused the strained relationship between DP Ruto and his boss.
In a recent interview, the Vice-Chair revealed how DP Ruto was caught addressing President Kenyatta as a drunkard during the 2017 campaigns.
According to Murathe, the speech originally made in the Kalenjin language was translated to the president by the intelligence agents.
"There is a day Ruto spoke in his native language and told his supporters to vote for Uhuru because as he drinks, I will be running the government," alleged Murathe.
Murathe further went on to say that the utterance was made during the send-off for the late Mark Too. He further slammed DP Ruto for stating that Jubilee was being run by drunkard people.
This is what reportedly may have pushed the head of state to tame DP Ruto's powers during their second term which they won in the 2017 elections.
The ailing relationship between the president and his DP has resulted in DP Ruto allies being kicked out of leadership positions in the government.
Speaking recently to Citizen TV, DP Ruto stated that if he becomes the president, he will not allow his deputy to face humiliation as he has been facing under Kenyatta's regime.
The DP further stated that he has severally approached President Kenyatta in the presence of the National Intelligence Services (NIS) officers, in an attempt to iron out their differences.