Govt Takes Action On Dangerous Bridge Near Thika Road
This is after residents and motorists raised concerns over the safety conditions of the bridge.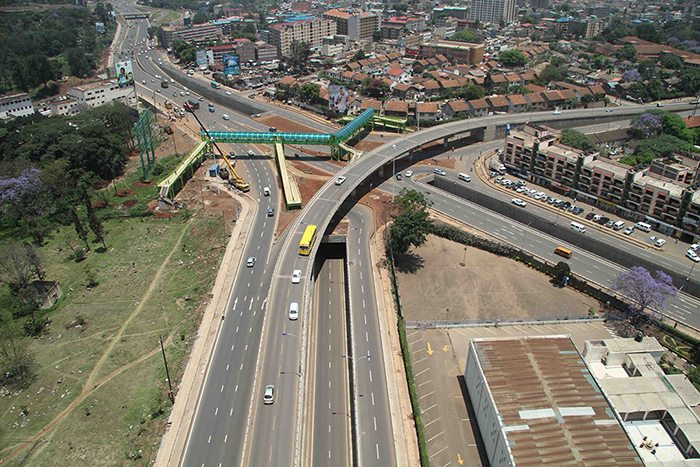 The government, through the Kenya Urban Roads Authority (KURA), has laid out plans for the construction of a new barrier at the Chania River bridge off the Thika Superhighway.
This is after residents and motorists raised concerns over the safety conditions of the bridge.
"Following an inspection by KURA engineers a decision has been made to remove the barrier and a new one installed to protect this historically ornamental bridge built in 1936," read an excerpt of KURA's statement.
Netizens had previously raised concerns over the safety of the bridge, urging the authority to look into the matter.
"True to our Kenyan culture, those responsible for this bridge are waiting for disaster to strike for them to address this danger. For several months now, this concrete barrier at Chania Bridge has been in this state with no one taking action.
"KURA, this is the status of the concrete barrier at Chania bridge, Thika, near Blue Post Hotel. Please help to avert disaster," read part of the comments by netizens.
The authority also advised drivers of heavy vehicles such as commercial trucks and lories to use alternative routes instead of cutting through the four-meter Chania Bridge, designed for lighter vehicles.
"KURA urges drivers with heavy vehicles to use alternative roads provided including a newly constructed Thika Northern bypass which links Murang'a Road from Delmonte shop to Ananas building supermarket in Garissa Road," added the authority.
Other improved designs will also be set up to bolster traffic in and out of Thika through the bridge.
The authority is nearing the completion of a Ksh1.8billion Thika bypass road at 73%. The Road will touch on four counties namely Kiambu, Murang'a, Machakos and Nyandarua, and will be expected to be complete by July 2021.
The road will be expected to smoothen the flow of traffic along the normally busy Thika-Garissa highway and to ease access to Thika town for motorists after branching off the Thika Superhighway.